Are you looking for a unique vacation experience? Join us for this year's Dinosaur Dig with Buddy Davis in Glendive, Montana, July 24–28, 2017. Get a taste of what professional paleontologists and fossil hunters experience during this real-life fossil dig. And if you register by January 31, you can take advantage of the opportunity to receive the early-bird discount! Here are five reasons you should make the Dinosaur Dig part of your vacation this year.

Spend Time with Family
Is your family ready to put away their computers, smartphones, and tablets? Leave your electronics in your backpack (or the hotel if you're really brave!) as you head outdoors and put all of your attention into what you will experience each day.
Participants spend the majority of each day out in the field, arriving back at the hotel in time to wash off the dirt, put on clean clothes, and get dinner before the evening program. This is an experience your family won't forget!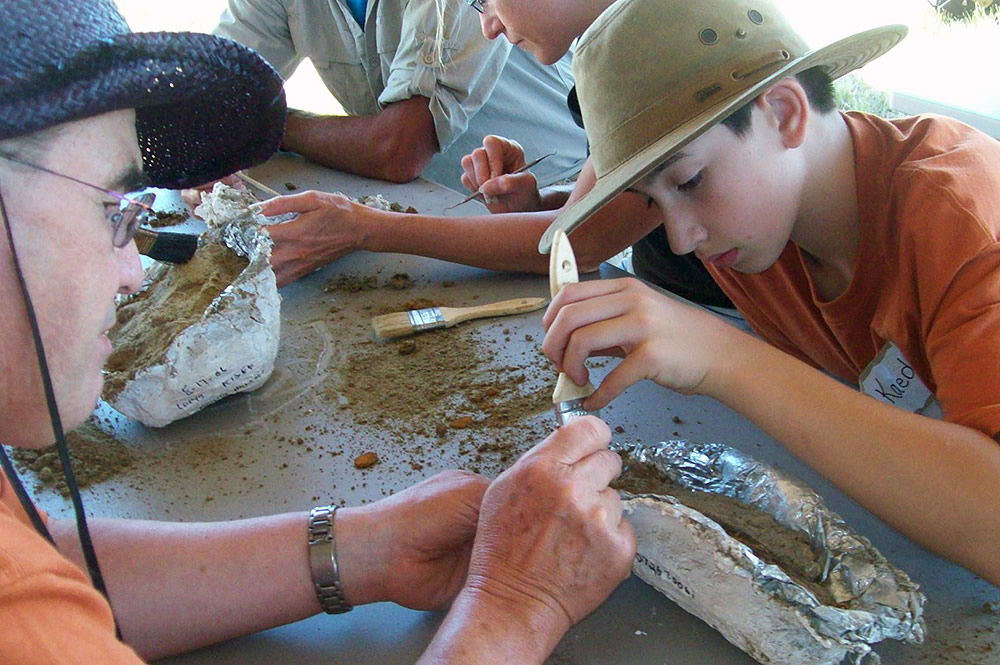 When considering the Dinosaur Dig for your family, please keep in mind that participants must be at least 12 years old at the time of the dig.
Explore with Buddy Davis
Buddy Davis, a dinosaur sculptor for the Creation Museum, musician, and popular Answers in Genesis speaker, assists with the digs and provides exciting evening programs for everyone on the dig team. He sings about dinosaurs, sculpts dinosaurs, and digs for dinosaur fossils. Get to know the fun-loving, God-honoring Buddy Davis over this five-day adventure with him and his wife, Kay. You will enjoy his entertaining stories and uplifting music.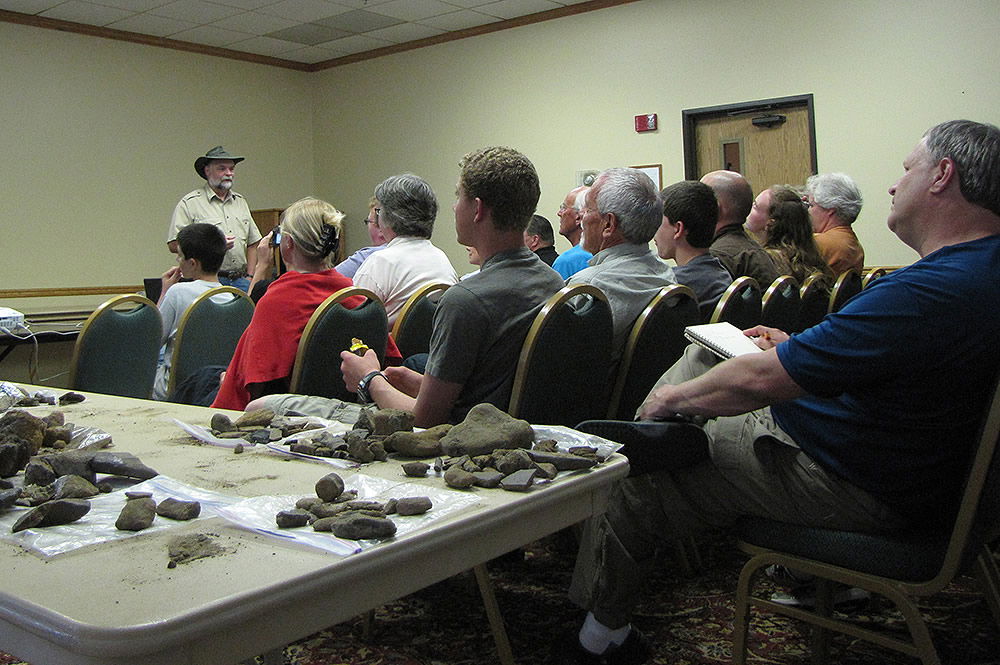 Uncover Dinosaur Bones
At the Dinosaur Dig, you will have the opportunity to find your own real dinosaur fossils. During each dig, participants learn how to recognize fossils and find real dinosaur remains they can take home.
Since this is a real dig, the Glendive Dinosaur & Fossil Museum (a creation-based museum) gets first dibs on any finds. However, because team members usually find fossils the museum doesn't need, they can take some souvenir bones home.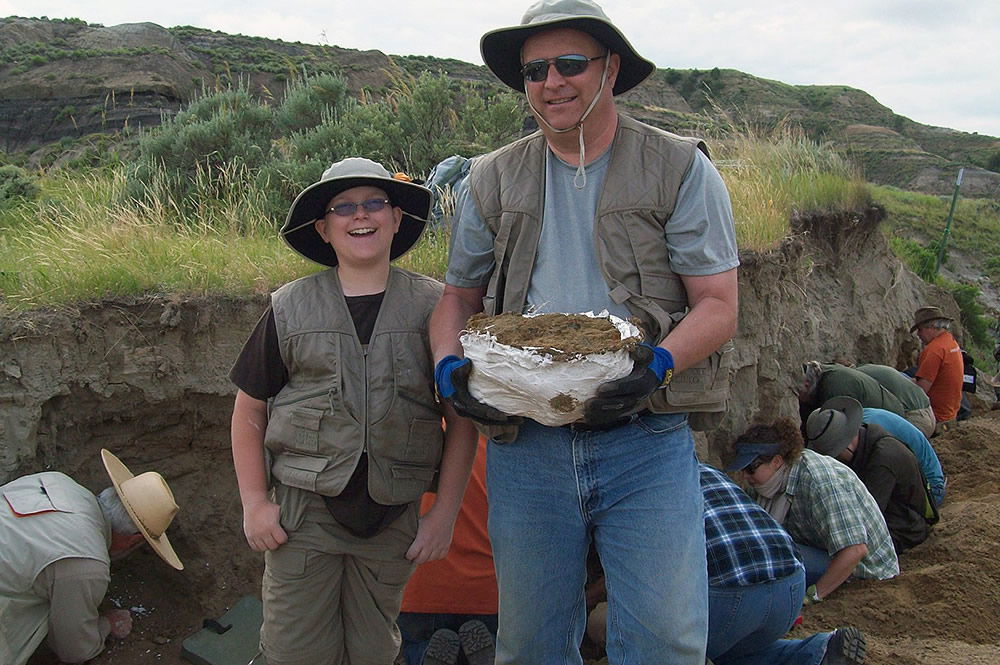 Make New Friends
Along with spending time with your family, you will also have opportunities to make new friends during the trip. Spending five days with around 20 like-minded adventurers leads to lifelong friendships founded on a shared faith and many memorable moments.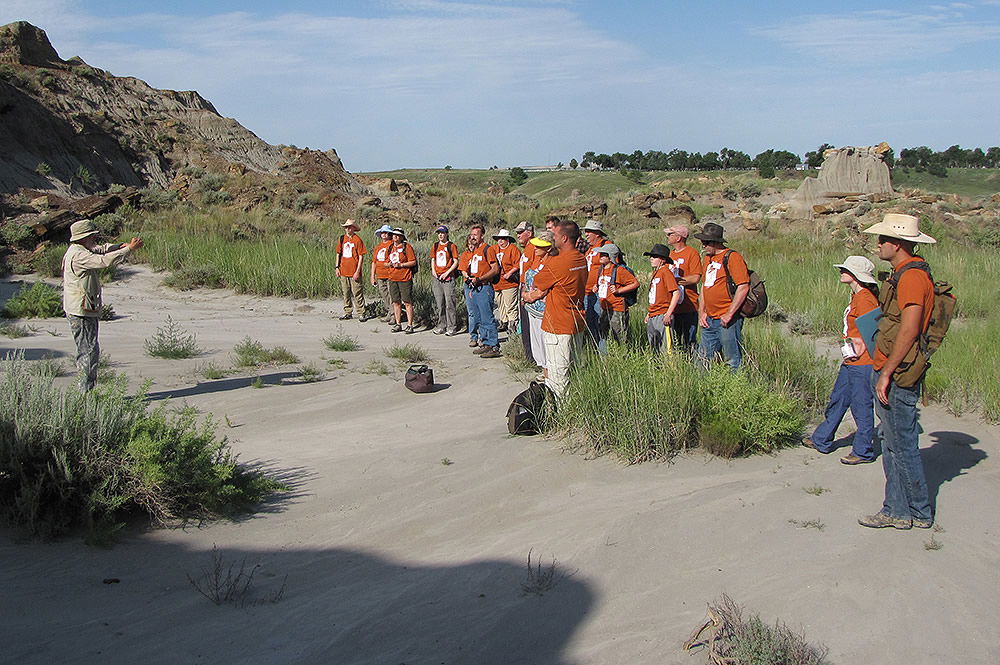 Experience the Badlands
The Badlands of Montana make the perfect setting for digging up dinosaur fossils. Discover exotic formations such as hoodoos, cap rocks, buttes, and fluted hillsides, and learn how Noah's Flood provides the best explanation for their formation.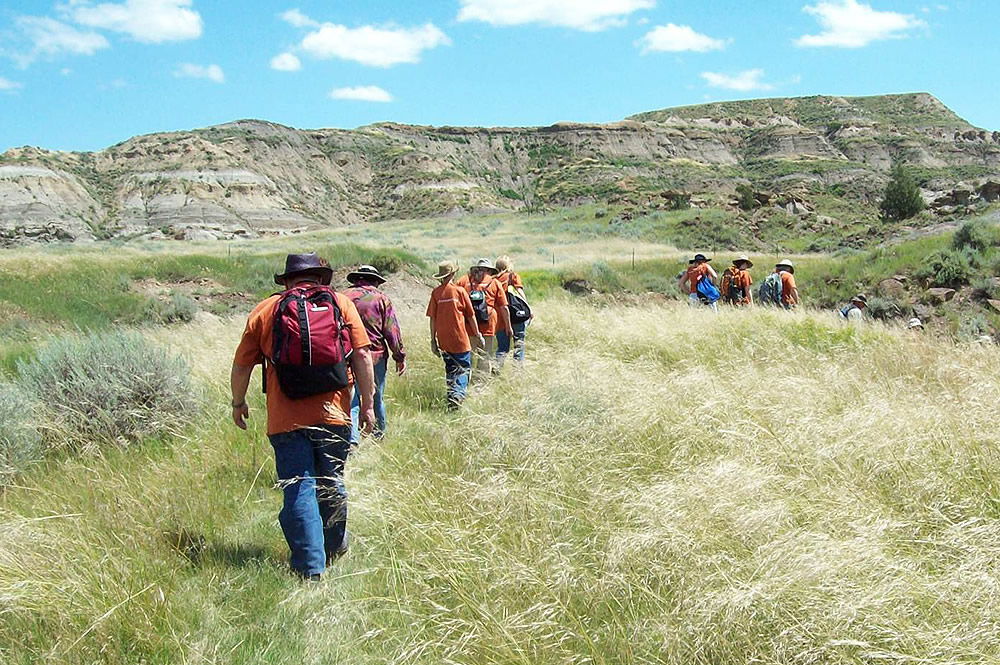 Before or after the Dinosaur Dig, consider spending the weekend at some of the places that are located within a day's drive of Glendive, Montana. Your family could also visit spectacular places like Yellowstone National Park, the Black Hills, or Glacier National Park, just to name a few.
If this is an opportunity your family would enjoy, don't miss out on the early-bird discount available until January 31. For more information or to register for this unique vacation adventure, please visit the event page.