Creation Museum staff members foster a positive environment so our guests enjoy their experience. We couldn't do what we do without their hard work and dedication. You may meet staff members working in a variety of areas from guest services and food services to housekeeping and the petting zoo. Here are three of the friendly faces you might see during your visit to the museum.
Meet Kelsey in Noah's Café
When you visit Noah's Café, you may have the opportunity to meet Kelsey, a member of our food service staff. Kelsey joined the Creation Museum staff in May 2008, and she always has a smile on her face as she interacts with our guests.
She first heard about the Creation Museum when her mother found the job opportunity online and passed it along to her. Kelsey wanted to work at the museum because she wanted to combine her passion for working with food and sharing God's love with others.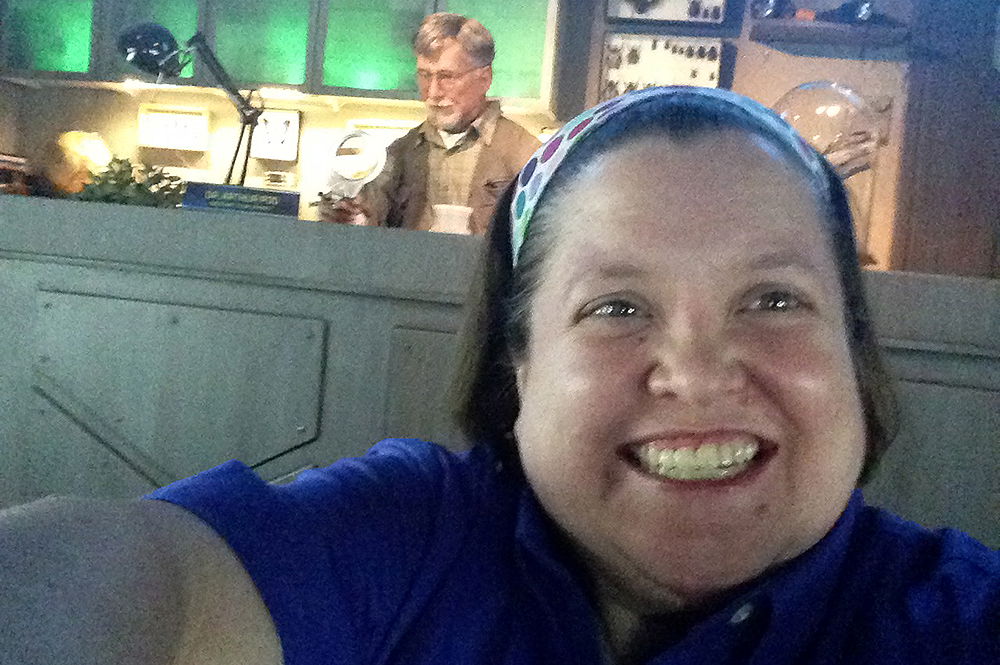 After Kelsey was offered and accepted the position, she moved away from her family in Pennsylvania for the first time in her life. Her favorite aspect of working at the Creation Museum is having the opportunity to fellowship and pray with her brothers and sisters in Christ.
As you tour the Creation Museum, don't miss Kelsey's favorite exhibit, Dr. Crawley's Insectorium. Check out the variety and beauty of God's creatures, especially with Kelsey's favorite—the butterflies!
Meet Les in Guest Services
If you need to purchase your tickets when you arrive at the Creation Museum, you might get to meet Les. As a member of the guest services team, he can be found helping visitors at different locations throughout the museum, but he spends a lot of time at the Guest Services Information Center.
Les was a pastor at a church when he first heard about the Creation Museum, and he kept up with the progress as it was being built. Since he is also a missionary, Les has comes back to the museum when he is not serving the Lord abroad. All together, he has worked here for about one year.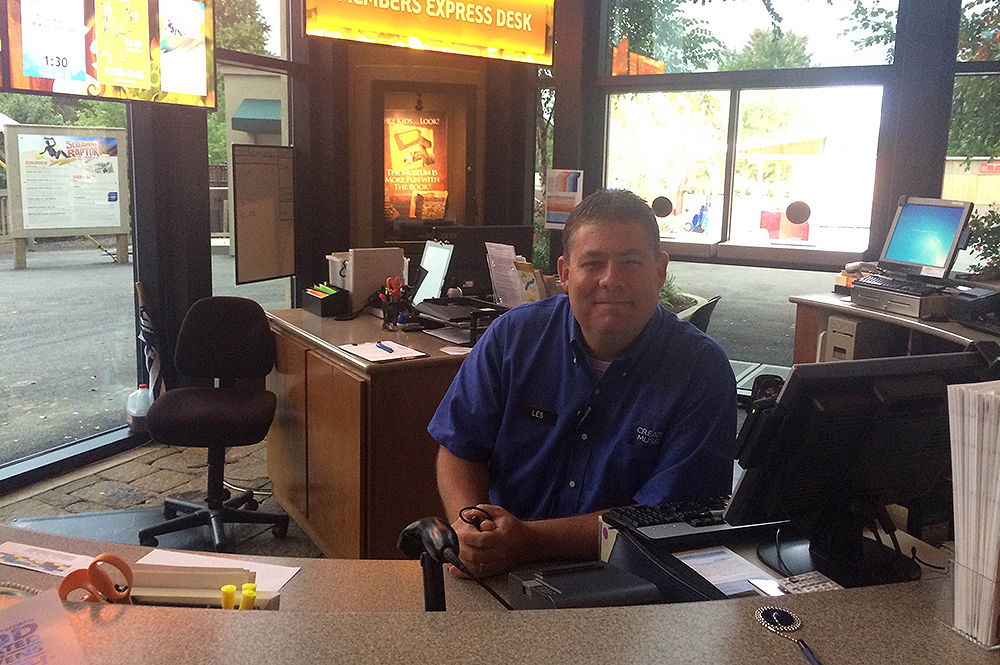 Les came to the Creation Museum for the opportunity to work with fellow believers and serve others. His favorite memory from working at the Creation Museum is the 40 Days and 40 Nights promotion that went along with the opening of our sister attraction, the Ark Encounter. Though this season was challenging with an increase in attendance, Les enjoyed the opportunities to interact with many guests.
During your visit, be sure to catch Les' favorite presentation in the Stargazer's Planetarium, Created Cosmos, which he says he has seen probably about 100 times between working and watching it on his own time!
Meet Scotti in the Petting Zoo
As you venture into the petting zoo at the Creation Museum, you may see Scotti training and caring for our animals. She has worked at the museum seasonally for a little over three years.
Scotti grew up in the area, and she knew a lot of people who worked at the museum. She needed a summer job after her first year of college, and God led her to the Creation Museum. With it being so close to home, she didn't let the opportunity pass her by.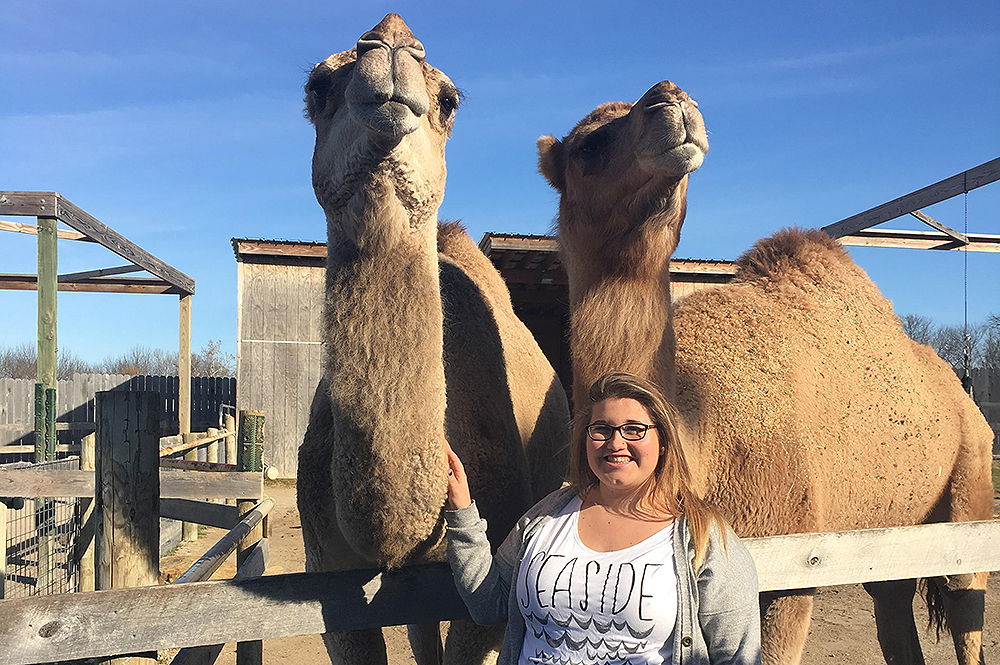 Her favorite memory of working at the Creation Museum came last year during Christmas Town. Rain kept the petting zoo staff from being able to offer camel rides, so Scotti and another employee walked around the gardens handing out hot chocolate to other staff members and volunteers. This was the first time she had the opportunity to see the lights and interact with guests on the trail.
Be sure to check out Scotti's two favorite exhibits while you are here. She really likes Graffiti Alley because it is a powerful example of all the heartbreak in the world but also a beautiful reminder of our all-loving, just, and sovereign God. Scotti also enjoys the Allosaurus exhibit since there are not a lot of places you can go where a dinosaur skeleton is represented from a biblical worldview.
Say hi to Kelsey, Les, and Scotti if you see them during your visit to the Creation Museum. And, if you are you interested in working alongside these three, visit our jobs page to view job openings and fill out the application.