When you visit the Creation Museum, be sure to grab a bite to eat at Noah's Café. Whether you are looking for a light snack or a full meal, our restaurant has plenty of choices to satisfy your appetite. Here is a look at some of our guests' favorite items, plus a sneak peek of a couple upcoming additions to Noah's Café.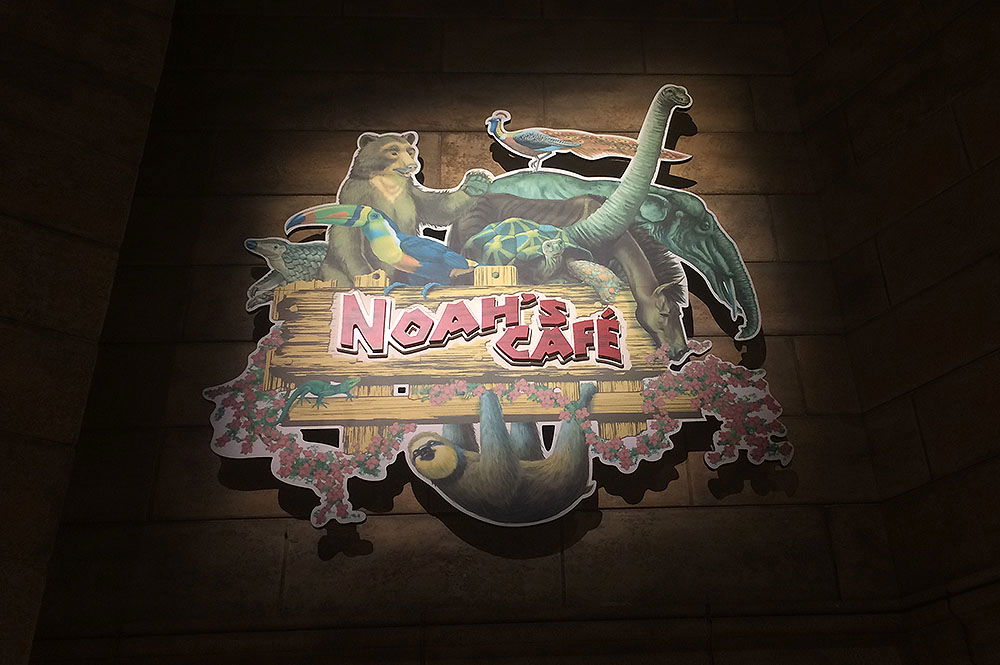 Ready for a Meal?
Adults and kids alike enjoy two popular chicken options. Our delicious chicken tenders, which are a top seller, are available as a meal or on a sandwich. For a healthier poultry dish, try a tasty chicken salad wrap.
If you are looking for something a little different and unique to Noah's Café, be sure to order Noah's Chili. Not only is chili well liked at the Creation Museum, but it is also very popular in the Northern Kentucky/Greater Cincinnati area as well. With fall officially in the air, this choice is sure to keep you warm.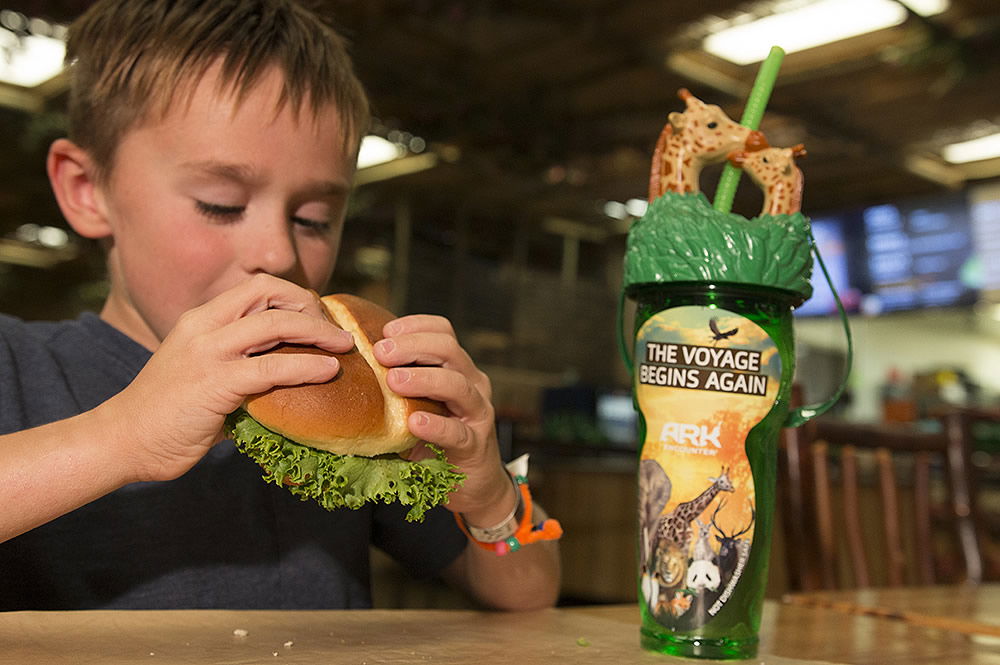 Which Side to Choose?
All of our meals come with your choice of a side. Our most popular side dish is the yummy mac and cheese, so be sure to add this guest-favorite selection to your meal. You can also choose from a bag of chips or an Eden side salad. French fries are available Monday through Saturday.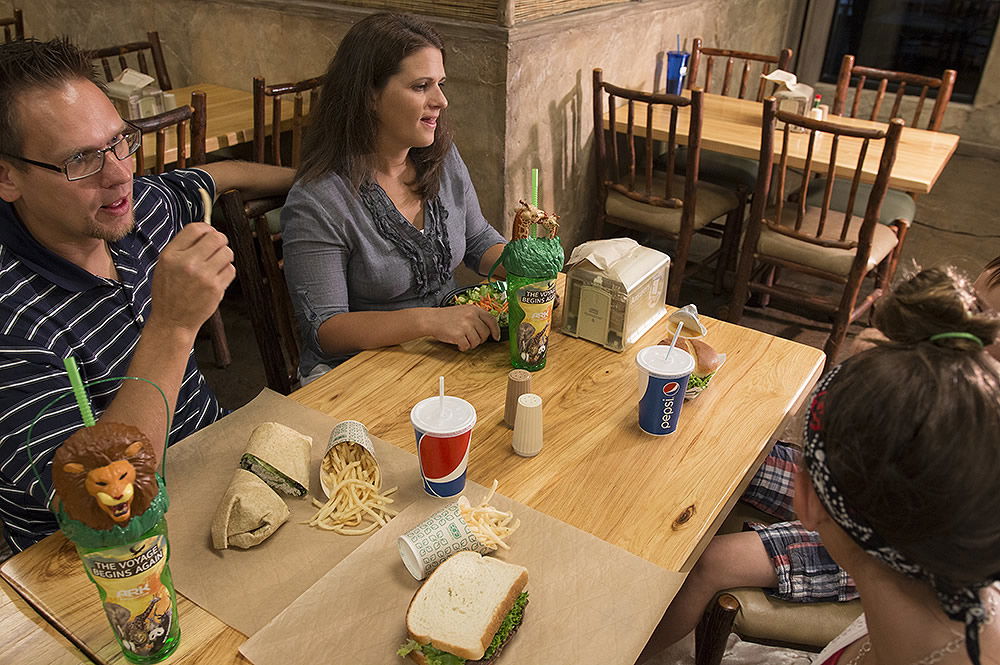 Returning for Christmas Town
During our annual Christmas Town event, we will be bringing back a special seasonal meal, our very popular turkey dinner. Be sure to mark your calendar for this year's Christmas Town so you don't miss out on this incredible holiday event at the Creation Museum. It will be held December 16–30 (except for Christmas Eve and Christmas day) from 5 p.m. until 9 p.m.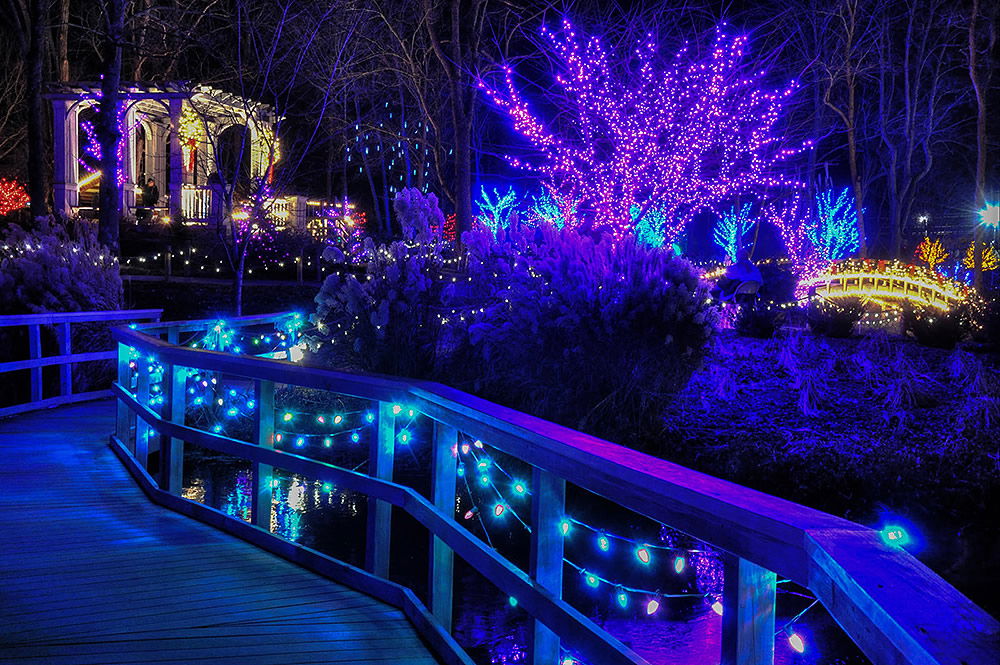 Special Dietary Needs
Do you have special dietary needs? We have gluten-free and vegetarian options available at Noah's Café. These options are indicated on our menu board. We can cater to most dietary needs. All you have to do is ask your cashier for assistance.
Preparing for Updates
A number of enhancements are coming to Noah's Café this fall to add to your experience during your visit as the kitchen will be undergoing renovations soon. This will affect the menu, but the guest favorites mentioned above will still be around for your enjoyment.
Retractable screens have been installed on the café's covered deck, which also has new tables and chairs. Come enjoy a meal in the comfort of an enclosed outdoor area as the temperatures begin to drop. With a view of the lake and gardens, you'll enjoy the beauty of God's creation in the comfort of a screened-in deck.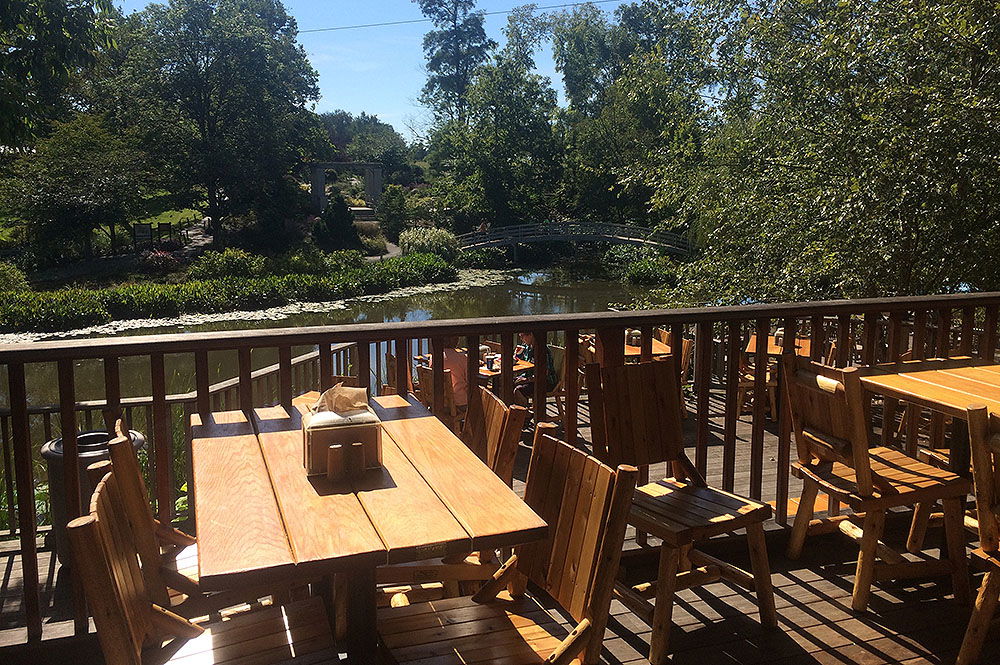 What is your favorite food option at the Creation Museum? Share your top choice with us on Facebook, Instagram, and Twitter using #CreationMuseum.