The Creation Museum zookeepers are always working with our animals through different forms of enrichment designed to keep our animals moving and to encourage their natural behaviors. One of the tactic they use is allowing the animals to paint!
Recently, Cluck-Cluck, our Malaysian serama chicken, made her mark across two pieces of paper during her enrichment time. Leanne Sarkisian, one of our zookeepers, painted Cluck-Cluck's feet and enticed her to walk across the paper by using pieces of a cheese cracker as a treat.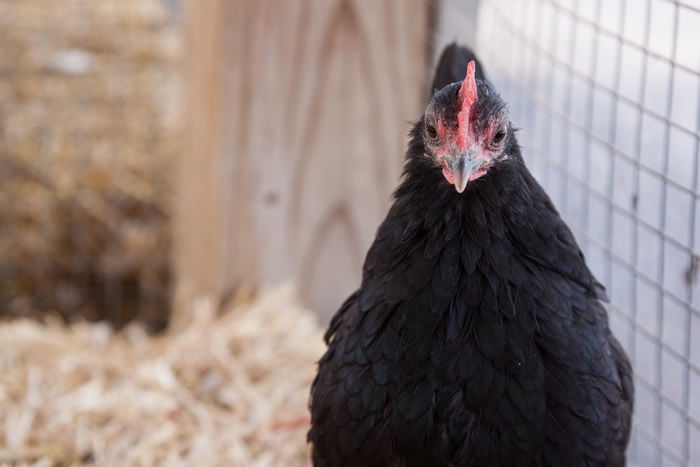 How did our zookeepers figure out that these crackers were an effective treat for our animals? It started with using them during training with our wallabies, which loved the treats, so the zookeepers tried the cheese crackers with other animals from there.
Cluck-Cluck is just one of our animals that create paintings for enrichment. Our camels, Ella (our donkey), Norman (our cow), chickens, alpacas, goats, sheep, and coatis each make their own pieces of art. For just $10, you can take home a Cluck-Cluck original or a painting from any of our animals. Purchase this animal artwork at the camel stand, located next to the petting zoo!