Today marks the grand opening of our sister attraction, Ark Encounter! But here at the Creation Museum, we also have several opportunities for you to learn more about Noah's Ark, including the detailed Catastrophe walkthrough of The Seven C's of Creation exhibit.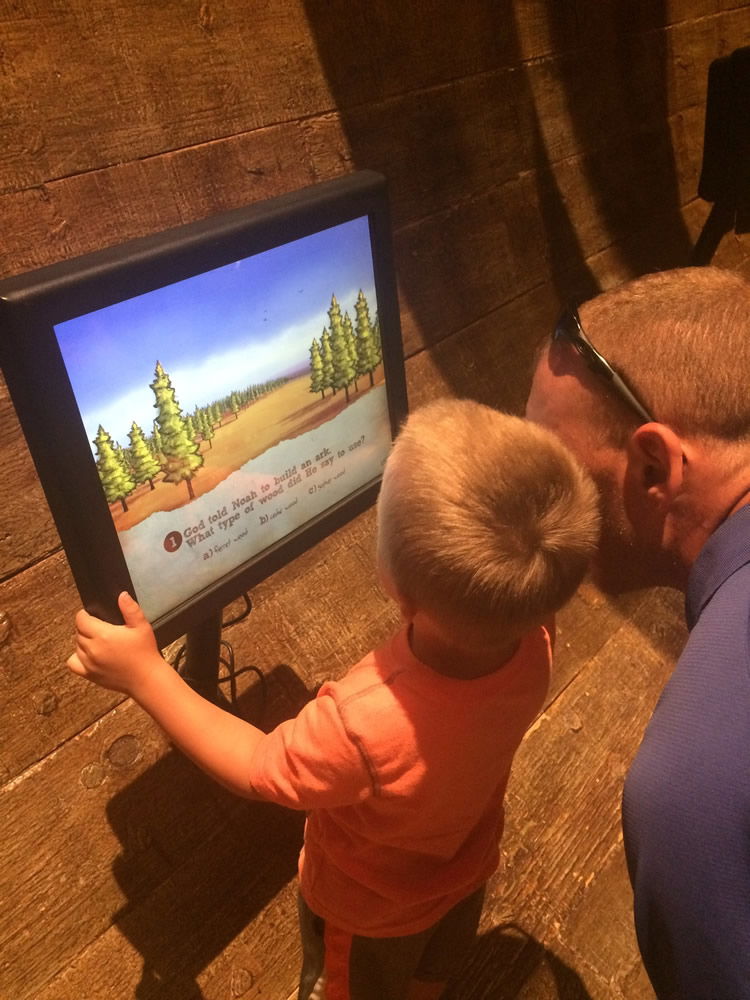 This exhibit begins at Noah's Ark construction site, which represents only one percent of what you will see at the Ark Encounter. You can help Noah build the ark with our interactive game located inside the vessel, and you will also get an idea of the tools and skills that were needed to construct this massive ship.
Once you enter The Voyage Room, you will see the different ways Noah and his family could have solved the problem of looking after all the animal kinds. Do you have questions you'd like to ask Noah? Select one of the seven questions included on our touchscreen monitor, and our animatronic Noah will stop his work to answer your question.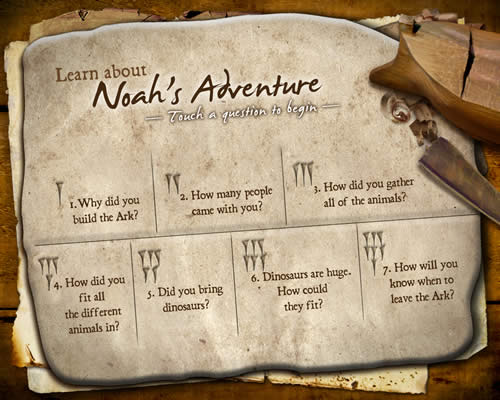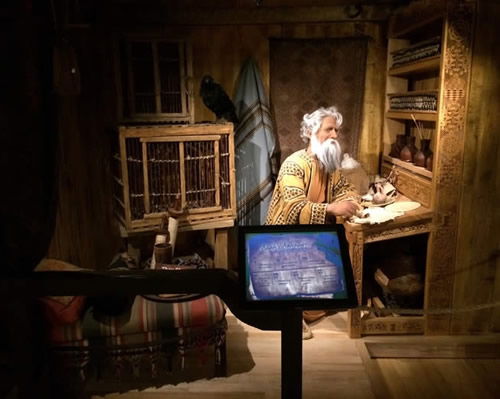 The Flood Geology Room rounds out the Catastrophe section. Numerous videos, detailed signs, and dioramas of Mount St. Helens and the Grand Canyon help explain many of the evidences we have concerning the global Flood of Noah's day.
Don't forget these combo packages are the perfect way for you to experience both the Creation Museum and Ark Encounter. We also have a variety of presentations, special programs, and workshops pertaining to Noah's Ark, so check out the events calendar as you plan your trip to the Creation Museum!