Guess who this group found after a Creation Museum workshop one afternoon? Rexy, the T. rex puppet (who's only the size of a juvenile T. rex), made an appearance in Palm Plaza and posed for photo ops with the group.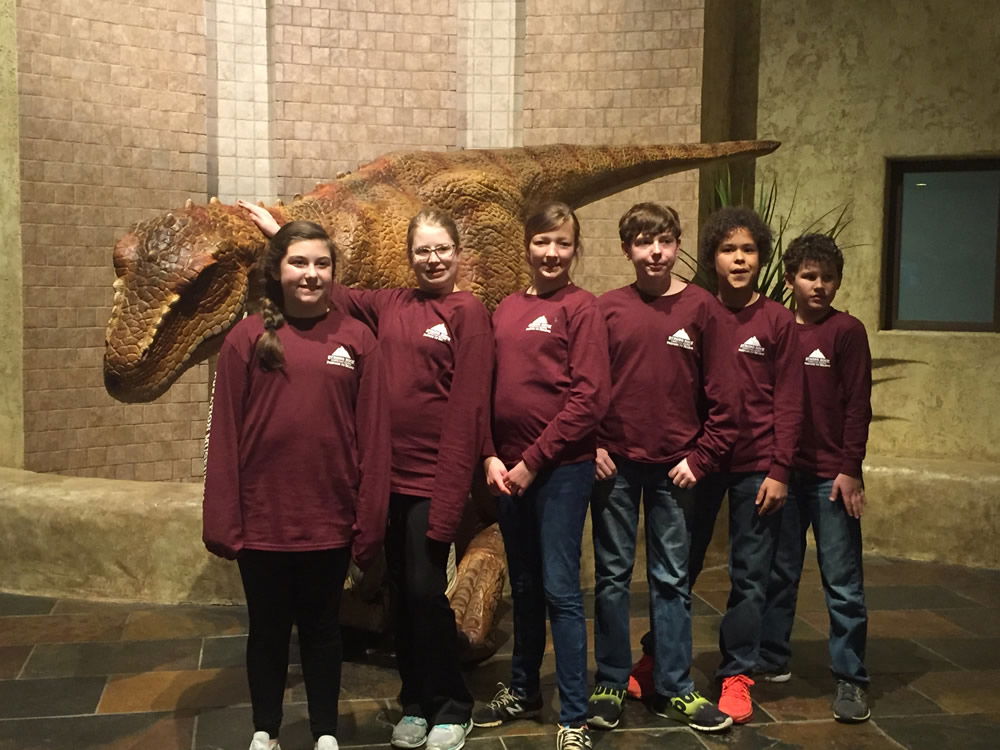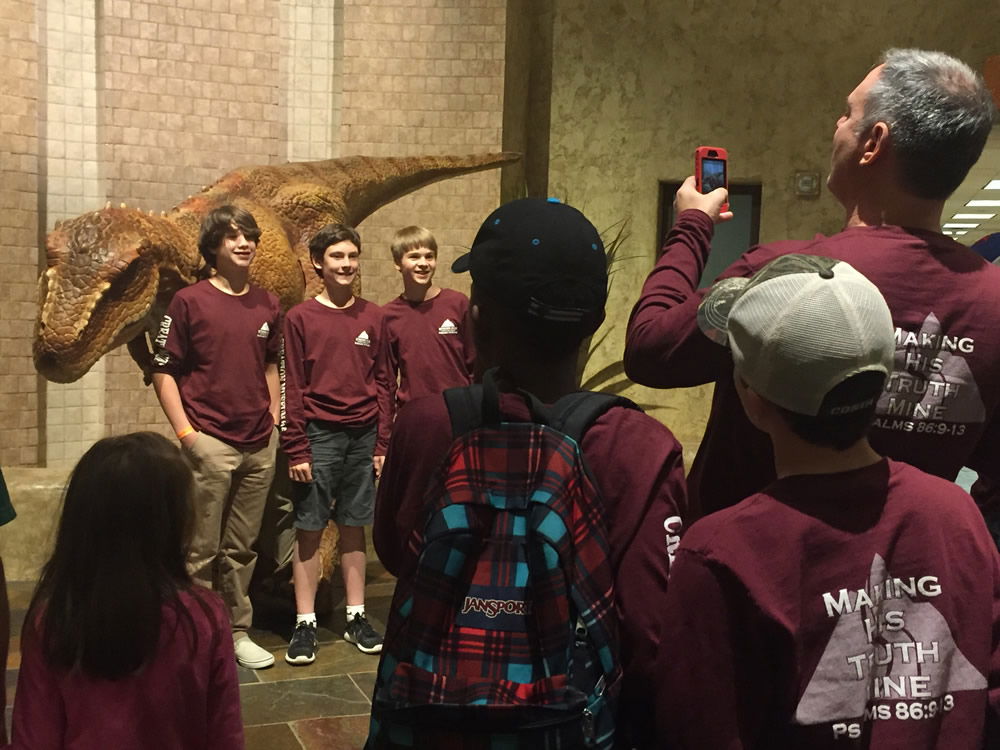 This could be you on your next visit to the museum! Make sure you ask at the front desk if and when Rexy will be available that day.
Are you bringing a crowd of more than 15 people to tour the museum? Find out about our group discounted rates.
Plus, it's not too late to enjoy the More Kids Free promotion—buy two adult tickets and get up to four kids tickets free until June 30, 2016.