Sophie and Waldo, two of our coatis in the Creation Museum petting zoo, celebrated their birthdays this spring. Sophie turned three and Waldo turned six. The coatis had quite the celebration!
For their birthday treat they got coati-cakes (rice flour, apple, banana, and honey) with sweet potato frosting and a dried chicken foot "candle."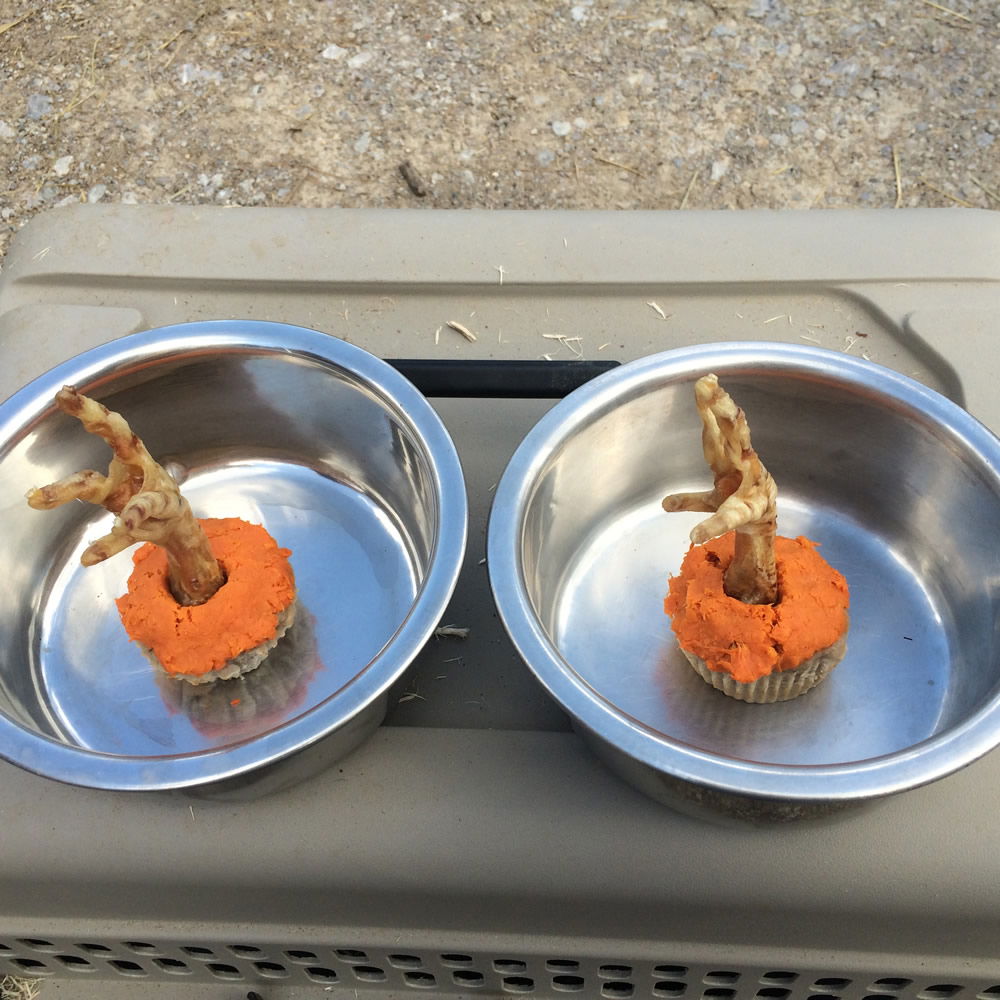 They both enjoyed ripping the cakes to pieces! They also got new squeaky toys and paper chains rubbed with herbs and spices. Sophie really likes curry powder.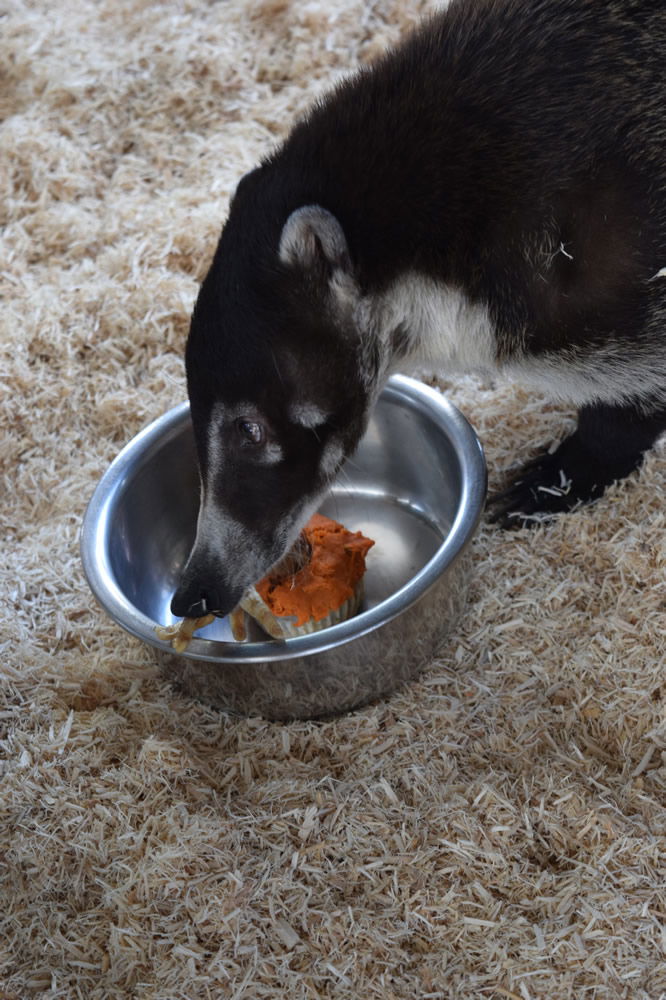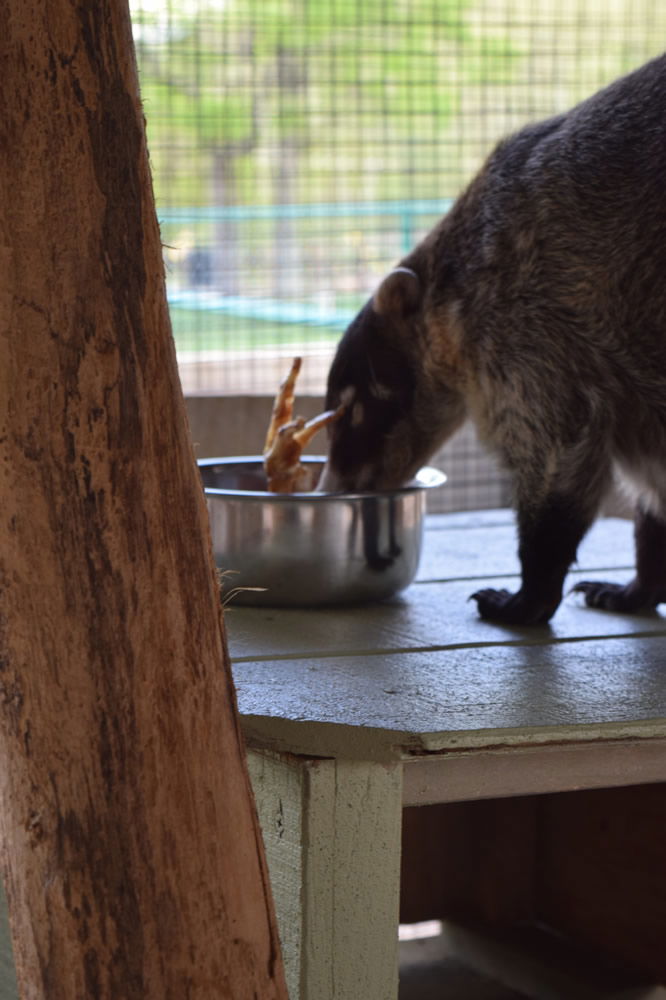 The coatis also celebrated by moving back into their primary exhibit in the zoo. Over the winter months the coatis live in a heated enclosure behind the zoo. They don't get to interact with guests while they are out there, so they are always excited to see visitors when they move back into the zoo for the season. Please stop by to visit Sophie and Waldo the next time you visit the Creation Museum!