Who doesn't love searching for buried treasure? On your way to the Petting Zoo, you can pan for gemstones and fossils using our Cedarville University Mining Company sluice.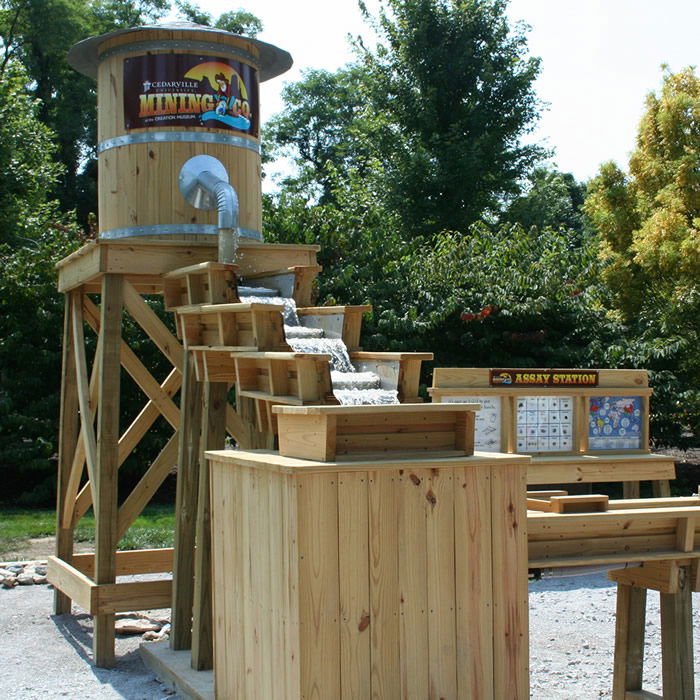 Learning about geology has never been more fun!
Each bag of pay dirt, which costs only $6, has a variety of rocks and gemstones. Once your treasures are revealed, the gemstones can be easily identified with our geology charts.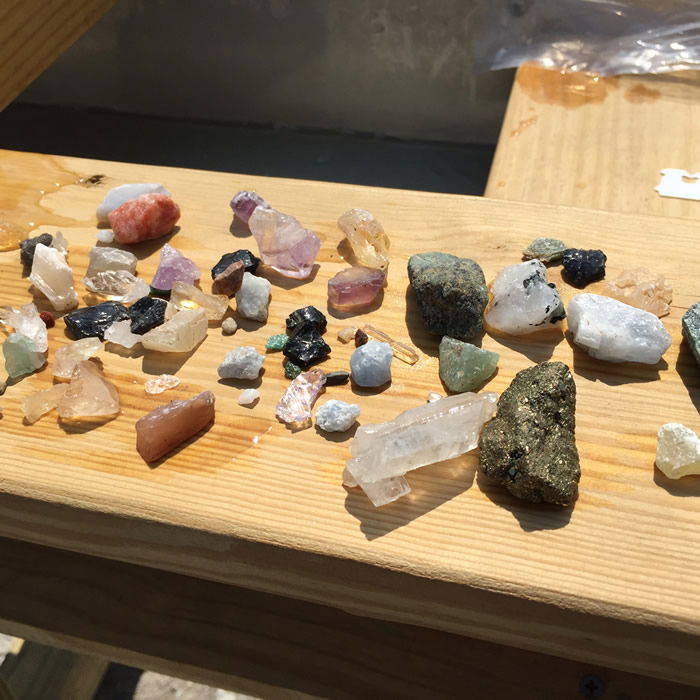 Have you seen our Lucy exhibit? Unlike other depictions you may have seen, our exhibit uses holograms to give you an "inside look" into Lucy's skeletal structure.
Learn more about the background to this state-of-the-art display on our Lucy exhibit page.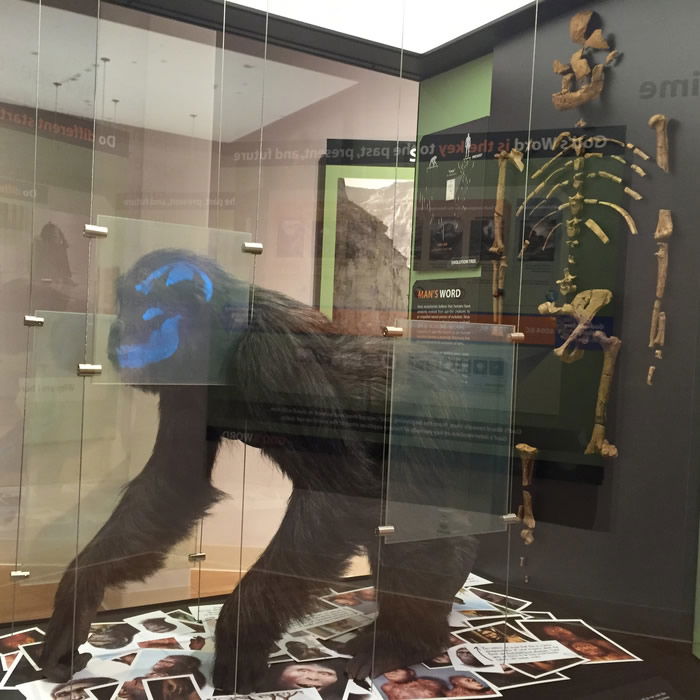 Did you know that we have camel rides at the Creation Museum? Guests of all ages love riding on C.J. and Gomer.
We offer camel rides every Monday through Saturday (weather permitting) for only $5 per rider.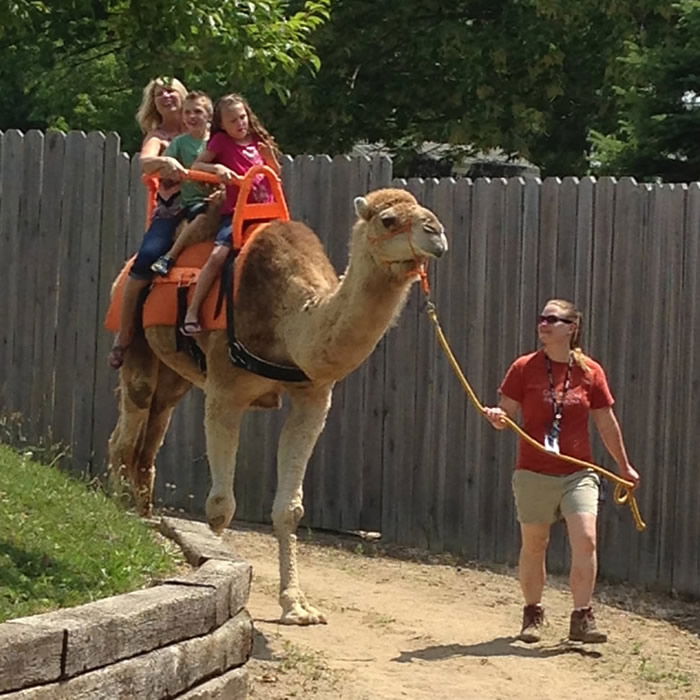 Verse of the Day
Therefore, having been justified by faith, we have peace with God through our Lord Jesus Christ. (Romans 5:1)
More Kids FREE!
Get up to four child tickets free with the purchase of two adult tickets until June 30, 2016! Find out more about this special promotion and plan your visit today.