Working with animals and caring for them can be a wonderful job, and as our Creation Museum zookeepers will tell you, there is more responsibility to it than meets the eye. If you are an animal lover, you might think being with camels and exotic animals like wallabies, a zorse, and a zonkey would be an easy treat, but being an animal keeper brings a bigger challenge than just enjoying the bond with the animals. Praise God He's brought qualified and dedicated staff members to our museum!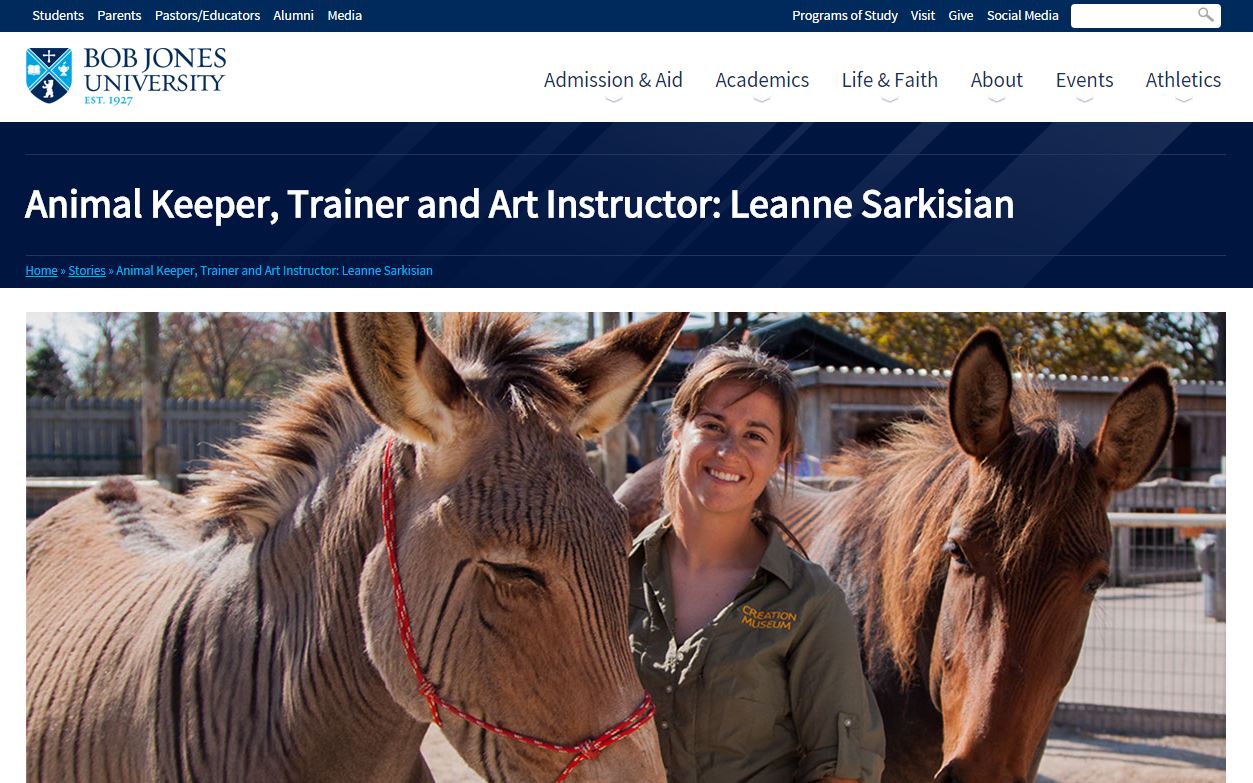 We're thankful for our staff members like Leanne Sarkisian (pictured here) who is often seen mucking a stall and working outside during the hot summers and cold winters with a smile!
We appreciate our zookeepers like Leanne here at the petting zoo and their dedication as they serve our guests and care for the animals. Leanne was actually just featured in her alma mater's publication. Read how God brought Leanne to the Creation Museum on the BJU website.
If you are an animal lover and would like to use your talents here for the Lord, maybe you would like to volunteer to work in the zoo! We'd love to have you!