Saturday was the perfect day to host events at the Creation Museum! Starting out with the Raptor Run and then the Fall Fun Day, and finishing the evening with the premiere of Buddy's new adventure film, our guests had a wonderful time!
Rexy, according to the time clock, had a really phenomenal 5K time, but we think he didn't really participate, plus he is not perspiring, nor is his tongue lolling. We may need to put a body cam on him next year to verify where he goes during the race!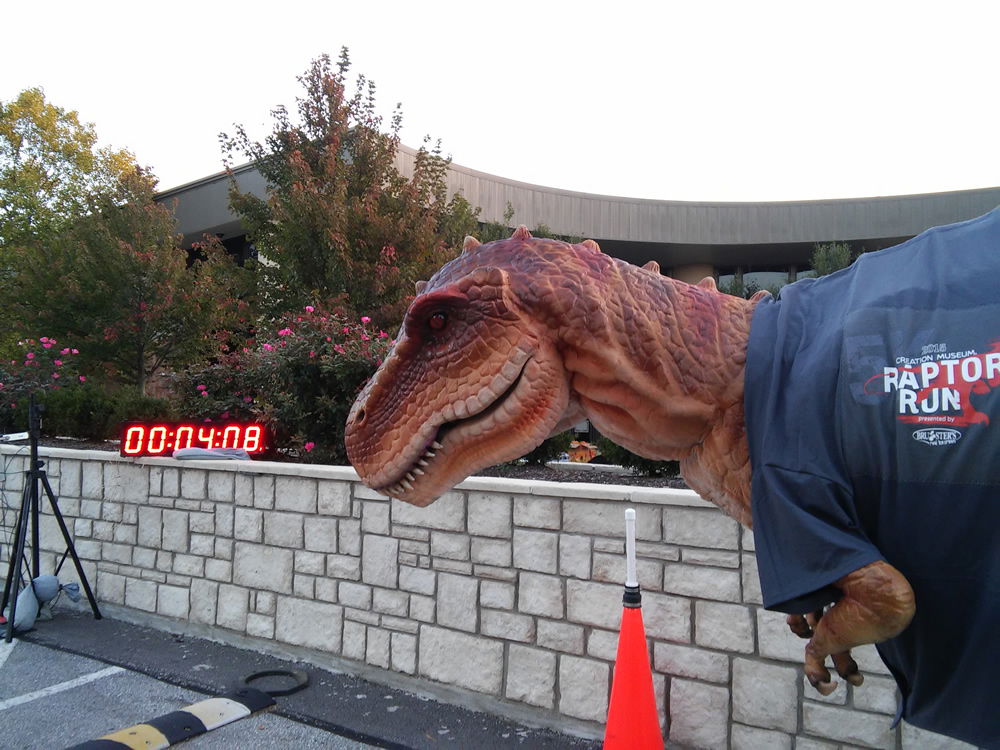 The air was crisp, but the blue sky with its puffy white clouds made being outdoors the place to be on Saturday especially for all those that came out to enjoy the musicians, the K-9 event, the donkey-cart rides, the face-painting, and the balloon twists.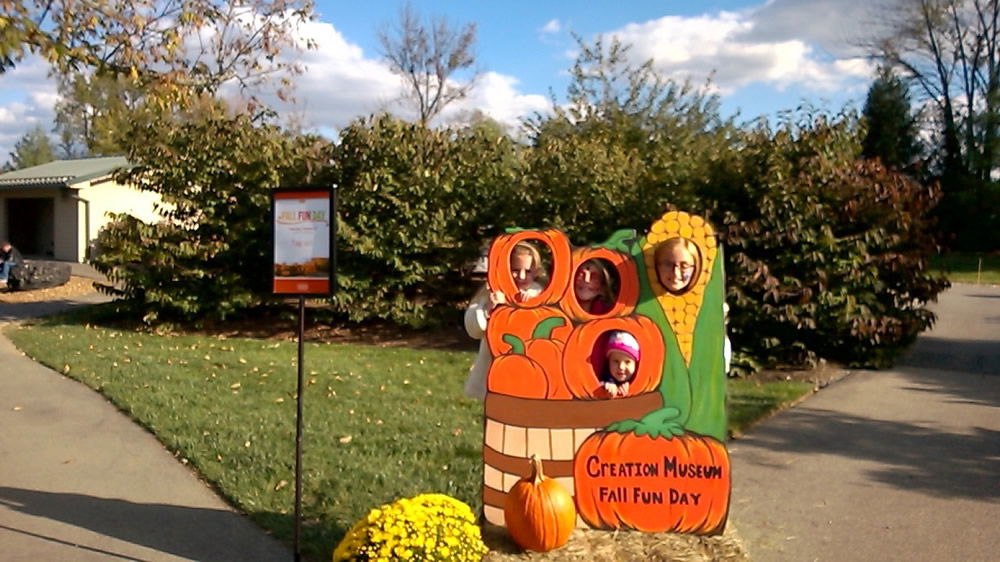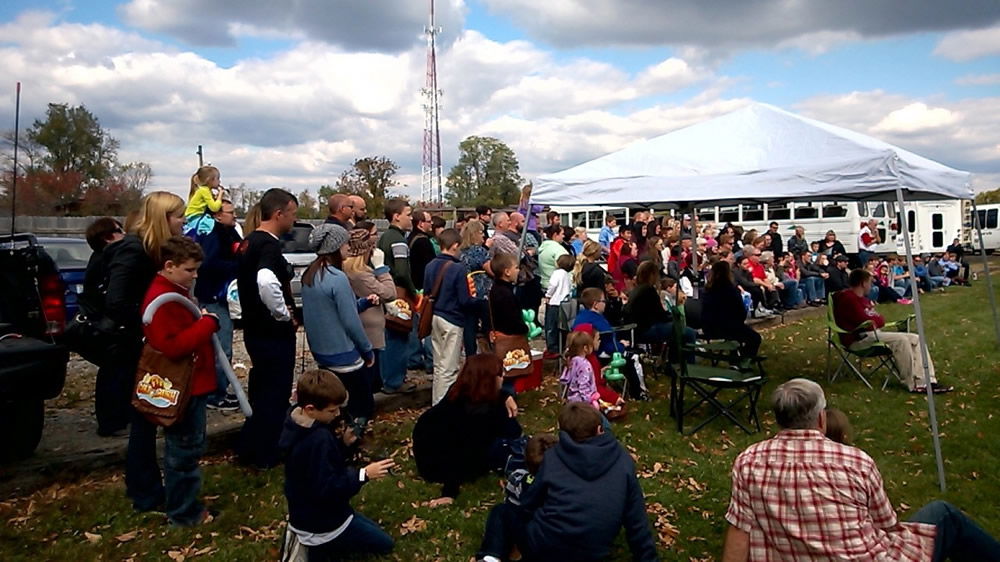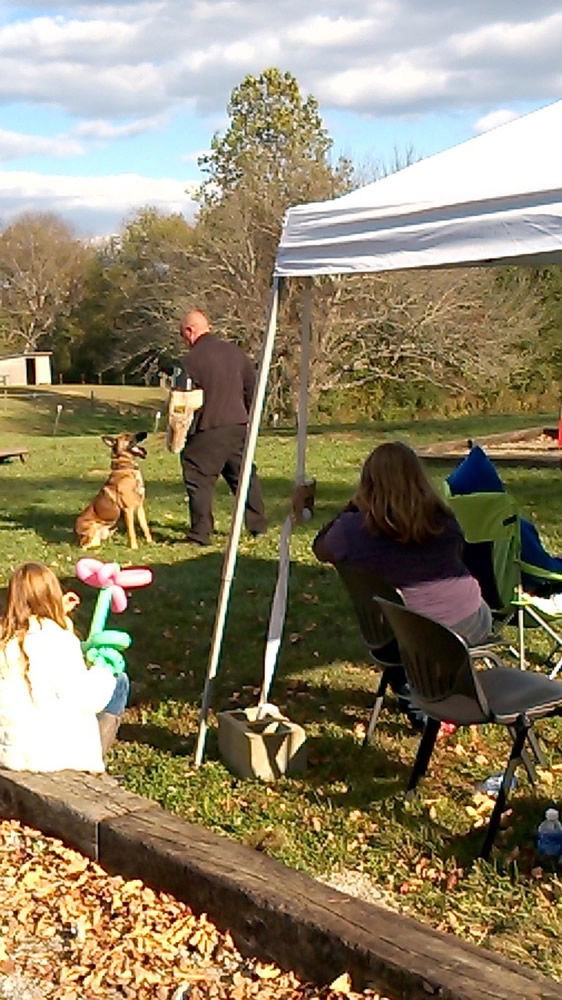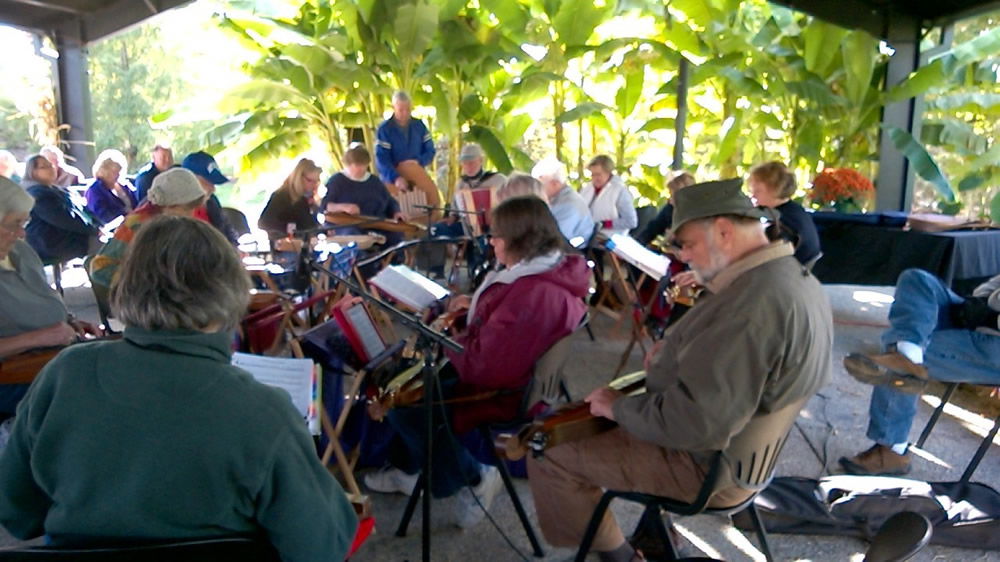 Every day is a fun day at the Creation Museum especially this month, when kids go free! Be sure to stop in to visit the new planetarium show Aliens: Fact or Fiction. Learn how you can get a free showing to that show.