Do you have a college-age student or one that soon will be? Back in 2011, Answers in Genesis hosted at the Creation Museum its first College Expo. What made this especially eventful was the fact that it was the first-ever Creationist College Expo. Through the years, many colleges that were founded by Bible-believing Christians have since moved away from the foundational truths that are found in the book of Genesis. A revealing study by Ken Ham and Greg Hall in their book Already Gone showed the results of a survey of 200 colleges and universities to see if the schools were following the core beliefs upon which they were founded. The findings were shocking! One of the outcomes was AiG's decision to compile a list of colleges and universities that parents and students could refer to when making a choice about which college would be best to build upon their Christian worldview. Too many parents sent off their children to a "Christian" college only to have their child's faith ruined!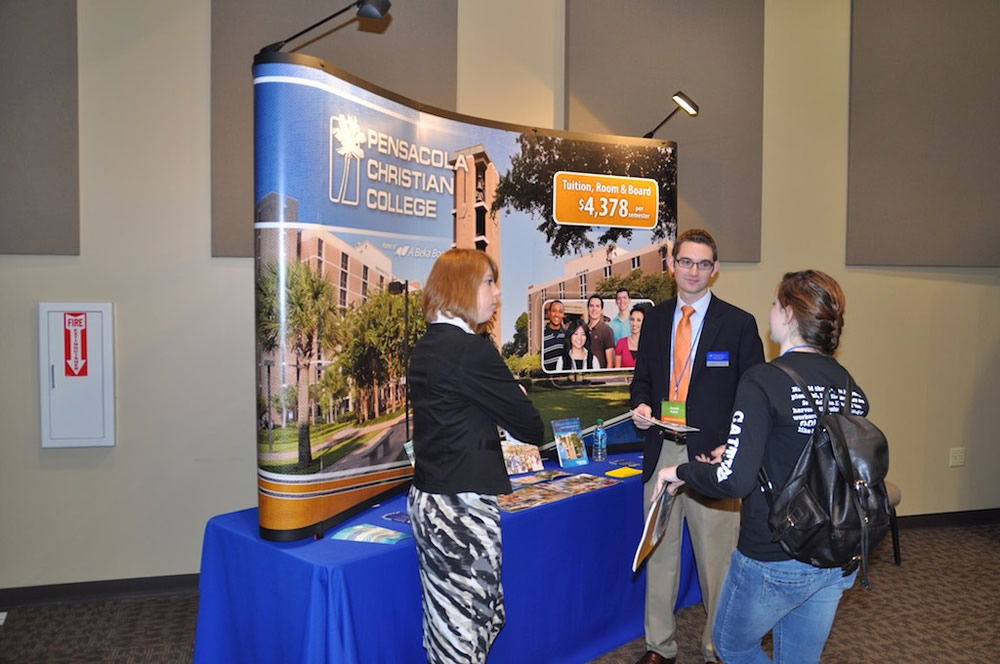 This year's College Expo will be hosted on November 6–7, 2015, and you and your future college student will have the opportunity to interact with representatives from Bible-affirming, Creation-upholding Christian colleges from all over the country. For more information about this free event, go to CreationCollExpo.org.
Before your visit, or as you prepare to begin the college search with your teen, we encourage you to sit down with your family to watch a Bible-upholding movie called A Matter of Faith. It's a story about a young Christian woman who goes off to college and is quickly influenced and torn down in her faith by her freshman-year biology professor. You'll see how this young woman's dad then steps up to do something about it. AiG's founder and president Ken Ham said, "A Matter of Faith has a message that is highly relevant and desperately needed for America today. . . . We are fully behind A Matter of Faith as it defends the authority of the Bible beginning in Genesis."
Also, be sure to check out the Answers in Genesis Creation Colleges page that has information to help you begin your application process. You'll learn which college presidents and academic chairs have signed AiG's tenants of creation and you'll be able to see each of those schools' statement of faith. This resource is designed to help you and your family choose a college that will build up your college student's faith in God's Word from the very beginning.