We hope that you are finishing the summer strong! Hopefully you have survived your road trips, pool parties, campfires, and all the awesomeness of summer. We are sad to see it end, but with every end is a new beginning. Let's start this school year off right with the truth of God's Word! Bring your family to the Creation Museum and experience the pages of the Bible come to life. God's inerrant Word is the unchanging truth in the midst of man's ever-changing opinion of what "truth" is. As our ever-declining culture constantly attacks the foundations of faith, let us do our part to encourage the faith of our children.

We want to help you start your school year off with the truth! From now until August 31, 2015, we are offering a special package deal. Get 4 Creation Museum general admission tickets and an Answers in Genesis DVD (of your choice) to take home from your trip for $40. This offer and tickets are only good until August 31. This is a great deal, even better than the 2 buy 2 promotion that has been running all year. It is our desire that the next generation has their faith firmly rooted in the truth of God's Word.
Make sure you look for our dino friend T. rex during your visit, because he likes to make special appearances throughout the museum.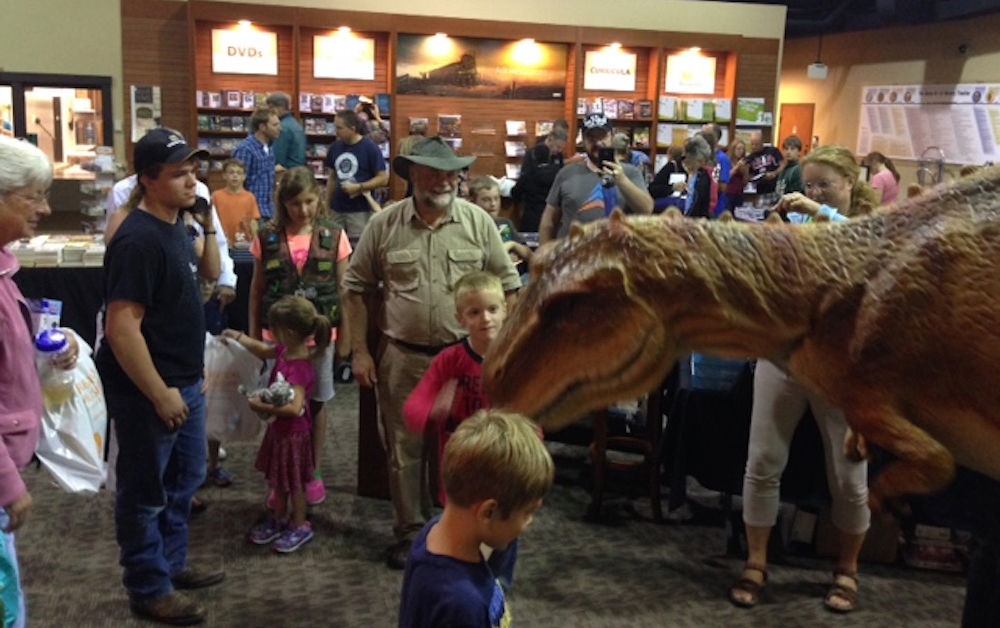 Tickets are good for any age and only valid until August 31. The free DVD is any DVD that has our "1:1" logo or says "Answers in Genesis" on the cover. The DVD must be a single-disc DVD that is $19.99 or less. Creation Museum staff reserve the right to make the final decision on which DVDs are included in this special offer.