In an endeavor to make the Creation Museum even more kid-friendly, we have several areas where children can find out answers by using touchscreen monitors. One popular place for kids to stop and interact is the area around the animatronic Noah in the Voyage Room. The Voyage Room has many dioramas that depict the events surrounding the time that Noah and his family were on the Ark. The Noah located there was installed in December of 2009, and it shows him seriously at work at a beautifully designed desk (the days of the week of Creation are carved into the side of the desk!).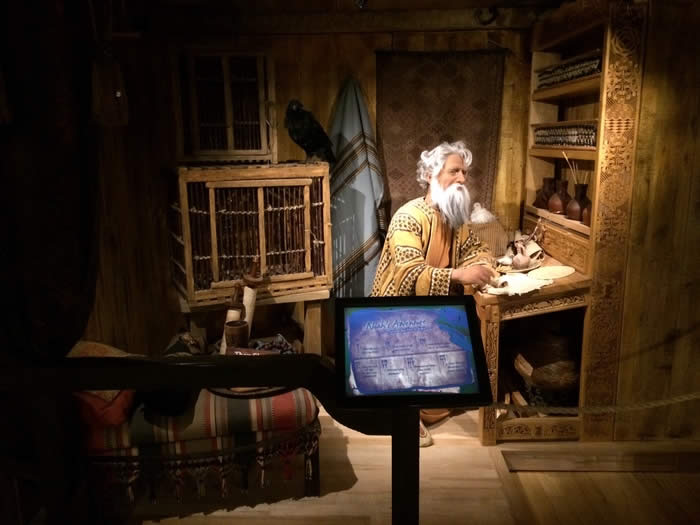 There is a touchscreen monitor nearby. Children can touch a question on the screen, and Noah will stop his work and answer the question. It is a phenomenal exhibit. Noah looks and acts so real!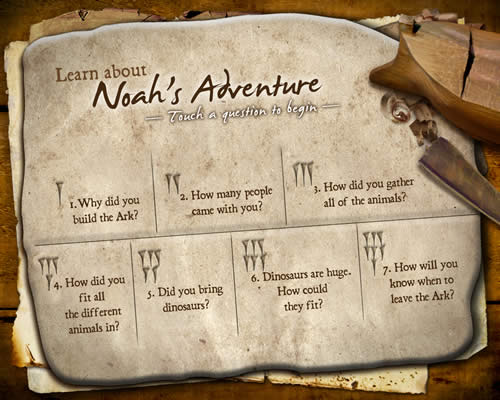 Here is a photograph of Ken and designer Doug Henderson (who headed up the design of Noah) standing with Noah just after the technicians finished their installation.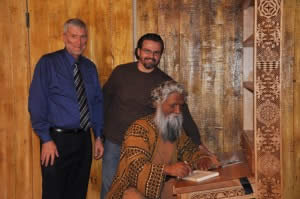 Come see the many amazing exhibits at the Creation Museum and enjoy the new discount promotion.