It's hard to miss the Burning Tree Mastodon in the Main Hall of the Creation Museum. The cast, one of only five made from the original bones, represents one of the most complete mastodon skeleton finds, ever!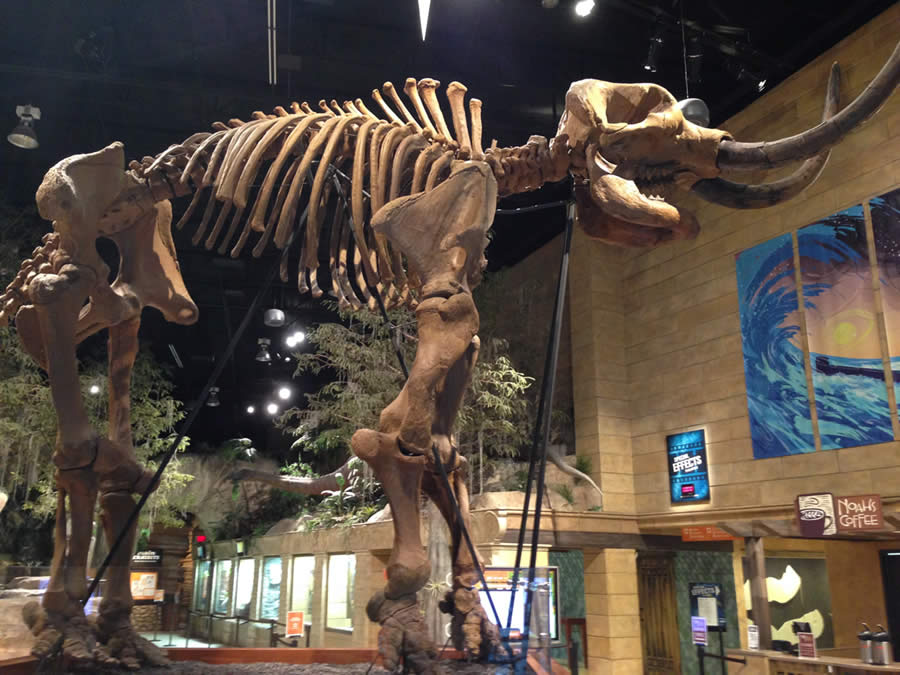 This mastodon got its name from the place where it was found in December 1989. The owner of the Burning Tree Golf Course, Sherm Byers, had decided to expand the size of a lake on the course. During the expansion, a backhoe got caught on some large unknown bones. After calling in a team to conduct a detailed excavation, it was determined that this was indeed a special find!
So how did this imposing guy come to the Creation Museum?
Our own paleo-artist and dinosaur sculptor, Buddy Davis, lives within an hour of the Newark, Ohio dig site where the mastodon was found. Buddy heard about the find from a friend and went to check it out. He then invited Byers to visit his dinosaur sculpting studio. Byers was so impressed with Buddy's sculptures that he traded one of his original five castings for some of his dinosaur models.
Buddy and his wife Kay then donated the cast to the Creation Museum. The Burning Tree Mastodon made his debut in the Main Hall in the spring of 2009.