We are starting the second phase of the beautification of the Grand Plaza now that peak season is winding down and we can work around the entrance and egress of the museum without as many complications. In June, we finished the stone wall; now we plan to add trees and flower beds around the front doors and the restrooms that are located in the plaza. Here are pictures of our staff cutting through the asphalt.
Also, to help out with the sales of the zip lines, which is approaching 18,000 participants since we opened last summer, we plan to construct a room where zip line tickets and concessions can be purchased without having to come into the museum.
For those of you who have ever volunteered and stayed at the Deck Lane house, here's some news for you: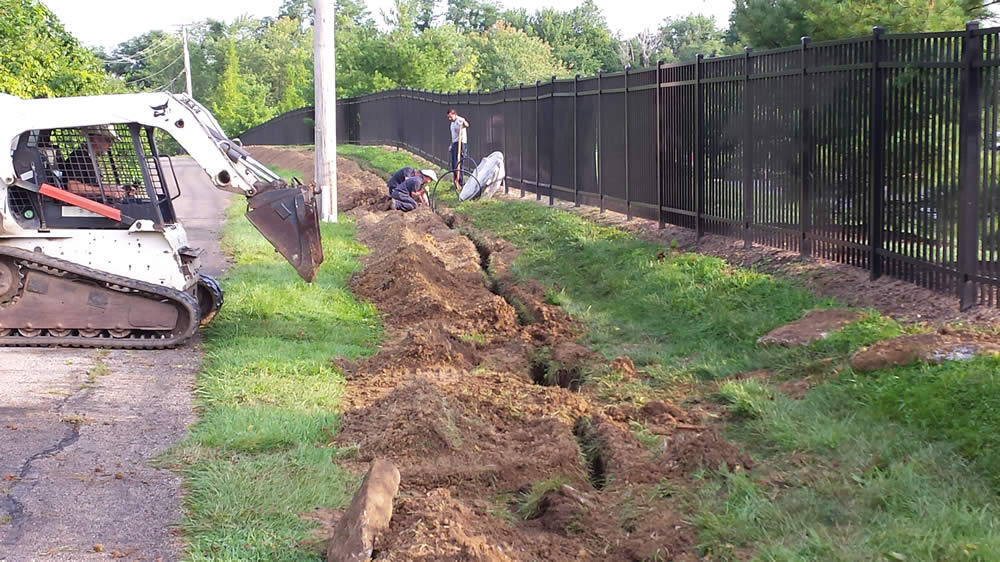 We are taking city water to Deck Lane in order to get away from the cistern issues that we deal with every year. This should make for a nice improvement for our guests and staff alike.