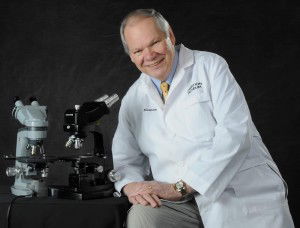 The Creation Museum is excited to present the "Scope It Out!" series on the function and use of microscopes. These programs are taught by
Dr. David Menton
, a popular speaker at the Creation Museum. With his years of experience teaching medical students and his great sense of humor, Dr. Menton brings expertise and fun to this fascinating subject.
There are currently two classes being offered, Microscope 101: An Introduction to Microscopy, and Microscope 201: Mammalian Tissues.* Tickets are $15.95 per participant for one class and just $25.95 for two classes on consecutive days. The classes are designed for ages 14 and up. Visit the Scope It Out! page to learn more about this fun and educational program as well as to see all of the upcoming programs scheduled for this year.
*Microscope 101 must be completed as a prerequisite to participation in any advanced classes.