We will be offering camel rides from 5:00–8:00 each night of Christmas Town (in addition to times during the day throughout the week).  Rides are $5 per person.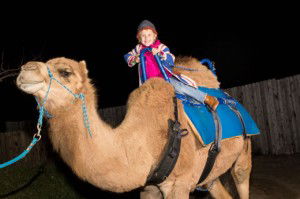 As a special bonus, for $5 more, kids will be able to don a Magi costume during their ride. Also, for $5 they will be able to buy a picture of their ride from a Foto FX photographer.
Read more about camel rides at the Creation Museum on our website!