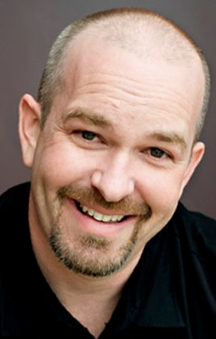 Saturday, September 29, and Saturday, October 27, 2012
Earlier this year, Matthew Michael Moore presented the live drama King David: Scenes from Scripture. Moore, who is Associate Professor of Theater at Cedarville University, was met with so much enthusiasm by our guests that he will be returning this fall to perform King David as well as a new presentation where he will recite a good portion of the Gospel of John. Both presentations last around 45 minutes.
Along with being an actor, director, professor, and voice-over artist, Moore is the founder of Lamp and Light Productions. Lamp and Light Productions exists to help people see, hear, and experience the power of the Word.
Performance times are as follows:
John's Gospel: Saturday, September 29 at 1:30
King David: Saturday, October 27 at 1:30
Tickets are all $2.00 each (or $10 per household). Call Customer Service at (800) 778-3390 for more information.
Also, go ahead and mark your calendars because Moore is scheduled to return to the museum for Palm and Easter Saturdays next year:
John's Gospel: Saturday, March 23, 2013 at 1:30
John's Gospel: Saturday, March 30, 2013 at 1:30
"Memory Man" Makes the News
Speaking of live performers at the Creation Museum, Tom Meyer—who was here this summer—was featured in a local news broadcast. You can find out more about his ministry at thescripturecannotbebroken.com.