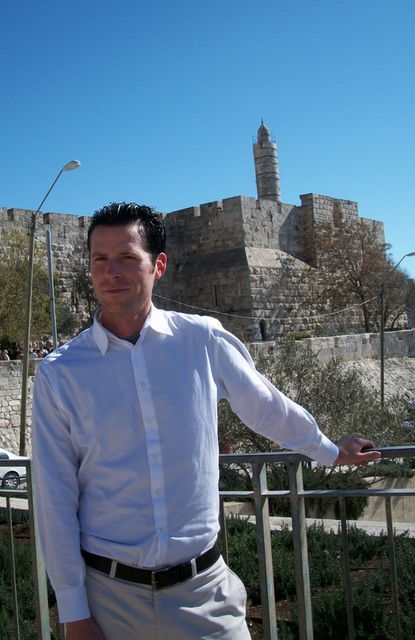 Tom Meyer will be returning to the Creation Museum in less than two weeks, July 16–20. During the last two years, Museum guests have been privileged to hear him present Genesis 1–11 from memory. He will again be presenting from Genesis and reciting the entire book of Revelation.
Tom's presentation from Genesis includes reciting of the creation of the world, the Garden of Eden, a talking snake, the first murder, men who lived to be 1,000, giants, the flood of the world, and the Tower of Babel. For an entire week he will be performing each day at 12:00 noon and 3:00 PM in the Museum's Legacy Hall. These sessions will be a remarkable time as you listen to the chapters of ancient Biblical history that are so foundational to the rest of the Bible and all Christian doctrine.
When Tom recites Revelation, it is a very unique opportunity for you to be blessed by hearing the Word of God (Revelation 1:3) spoken from memory, and it will challenge you to memorize the Word of God. Come and listen to these ancient words concerning the Second Coming of Jesus Christ and the creation of the new heaven and the new earth spoken dramatically from memory.
Tom is a missionary who travels around the country telling portions and books of the Word of God from memory. A year ago Tom was married to Sarah Oakes in Jerusalem on the Day of Pentecost, and they are expecting their first child. They work with Wordsower International Ministries. Tom is the author of the book Oral Transmission in Judaism and Christianity: A Case for Memorization.
These presentations take place at noon and 3:00 PM each day, July 16–20. Entry is free with paid museum admission or Museum membership. You can learn more about Tom Meyer at his website.