It's the little moments that create a lifetime of great memories. On Friday, June 15, the Creation Museum is celebrating the special relationship between dads and their daughters for "An Evening with Dad."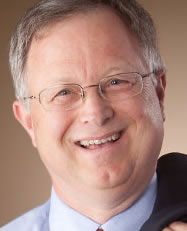 The evening begins at 6 PM with a catered meal, followed by a talk from Dr. Tommy Mitchell, who will share some of the joys of being a dad to his three daughters.
The evening concludes with a showing of the film Courageous. This film, which appeared in theaters last year, will challenge and inspire you to be an everyday hero and make a positive lifelong impact on your children.
"An Evening with Dad" is the perfect opportunity to demonstrate for your daughter the type of man she should be waiting for.
Cost is $14.95 per person. Reservation deadline is Friday, June 1, 2012. Space is limited, so reserve your spot today by calling Customer Service at (800) 778-3390.
Dinner Includes: Chicken Parmesean, Pasta with Marinara Sauce, Caesar Salad, Garlic Bread, and Chocolate Swirl Cake. Children (11 years and younger) may order a child's meal (without chicken) for $7.95.
Those with younger children may opt to watch the film The Runner from Ravenshead instead of Courageous.