Buddy Davis recently led a group of Creation Museum members through the museum. Tour participants wore an audio device that enabled Buddy to speak without having to compete with the sounds of the waterfalls, videos, and noises around the facility. Be sure to keep an eye out on this blog for future dates.

Buddy explained to the group that what we think about dinosaurs depends on our interpretation of "fossil facts" and our worldview. Buddy sculpted many of the dinosaurs in the museum, and during the tour he explains how he developed these creatures. Just ask him how he put winkles on the
T. Rex
!
Today's Photo
Speaking of Buddy's creations, here's one of his models that appear in the Dinosaur Den.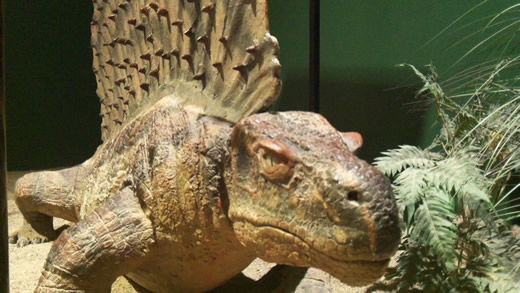 We'll have more about this creature in tomorrow's blog. Thanks for stopping by.