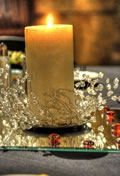 It's not too early to begin making plans to attend Christmas Town 2011 at the Creation Museum. After all, we began making plans in January!
As many of us know, Christmas time can be quite hectic. Our attention is easily diverted by all the preparations, and we lose sight of the real meaning of the season.
Before the hustle and bustle of the season begins, we'd like to invite you to join us for a Christ-centered evening on Friday, December 2 for our 3rd Annual Christmas Town preview event. You'll be among the first to preview Christmas Town—complete with a full dress rehearsal, first-century marketplace, dramatic presentations, live nativity, and garden of lights!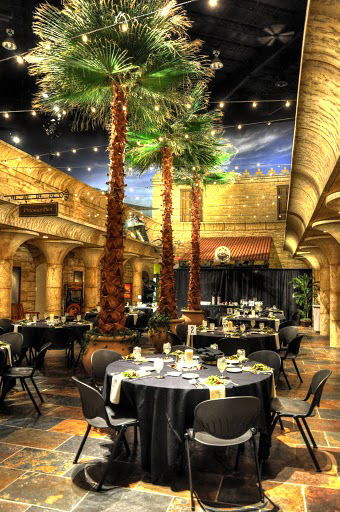 To top off the evening you will enjoy a gourmet, buffet dinner with appetizers at 6:30 and dinner at 7:30. The cost for the dinner is $37.50 per person and includes the following:
Savory cheesecake and assorted sliced cheese with crackers & flatbreads
Fresh fruit presentation
Mela verde salad with Tuscan bread and butter
Braised beef short rib with gorgonzola demi glace
Chicken piccata with lemon caper beurre blanc
Bow-tie pasta with sun dried tomatoes, asparagus & toasted almonds in a pesto cream sauce
Mascarpone whipped potatoes
Sautéed baby vegetables
Deserts include caramelits, turtle brownies, cranberry apple bars, pumpkin linzer tortes, raspberry lemon cookies, French macaroons, key lime tartlets, chocolate mousse tartlets, and lemon curd tartlets with mixed berries. coffee, hot tea, and iced tea will also be served.
For reservations call Customer Service at (800) 350-3232 ext. 350. Registrati0n deadline is Wednesday, November 23, 2011.
Special Members-Only Christmas Town Preview
Beat the crowds and catch a sneak peek of this year's free Christmas Town event on Saturday, December 3! Visit our
special webpage
for details.