Creation Museum guests are getting a preview of the Ark Encounter project during the entire month of August as a part of our special promotion, Back to School Survival Days.
The exhibit shows several components of the park layout, including an early rendition shown here: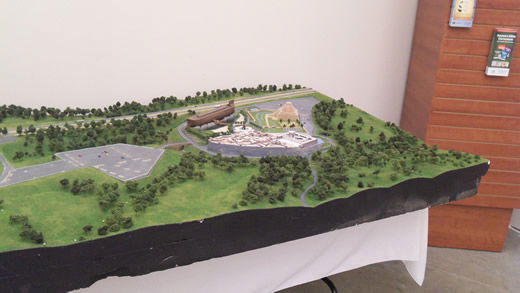 August is a great time to visit the museum-especially this year as students get 50% off the cost of admission! See our previous blog about the different speaking events, discounts, and the other great activities every weekday in August.
Robotics Workshop Begins August 30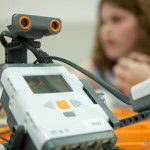 The Creation Museum will host the Bob Jones University Science and Technology Ministry Team this fall. The team, based out of Greenville, South Carolina, will offer workshops Tuesday, August 30, through Saturday, September 3, 2011.
The team teaches students to program robots using the Lego Mindstorms NXT. You can program a robot to respond to your clap, recognize certain colors, or execute a special mission. In this one-hour workshop, teens will explore computer technology and put their problem-solving skills to the test. This eye-opening session, presented by the Science and Technology Ministry Team of Bob Jones University, will help you appreciate the complexities of Creation through the exciting study of robotics.
The workshops will be offered at 11:00 and 2:00 each day. Tickets are $3.50 per person with museum admission or membership (members will receive a 10% discount). This program is intended for kids age 13 and up. Capacity is limited, so call Customer Service at 800-778-3390 to reserve your tickets today.
Observatory Construction Update
The new observatory is beginning to take shape. The building will house several high-powered telescopes, with the roof of the building being able to slide on and off for stargazing!