"The Animal Man" Visits the Creation Museum
Yesterday, good friend of the Creation Museum, Dan "The Animal Man" Breeding, spoke to an audience of several hundred museum guests in our new Legacy Hall auditorium.
Dan shared with the audience several animals that exhibit the amazing work of a supreme designer. To the delight of the audience, he brought on stage a porcupine, a black-throated monitor lizard, and a vulture.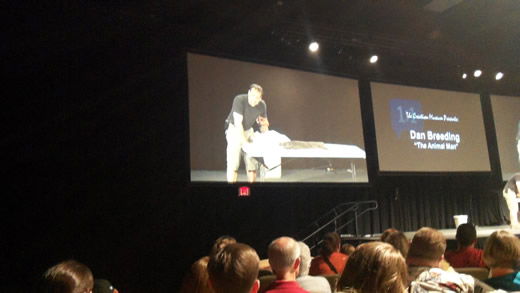 You can read more about Dan and his unique ministry on our blog.
Snakes Alive! On the Road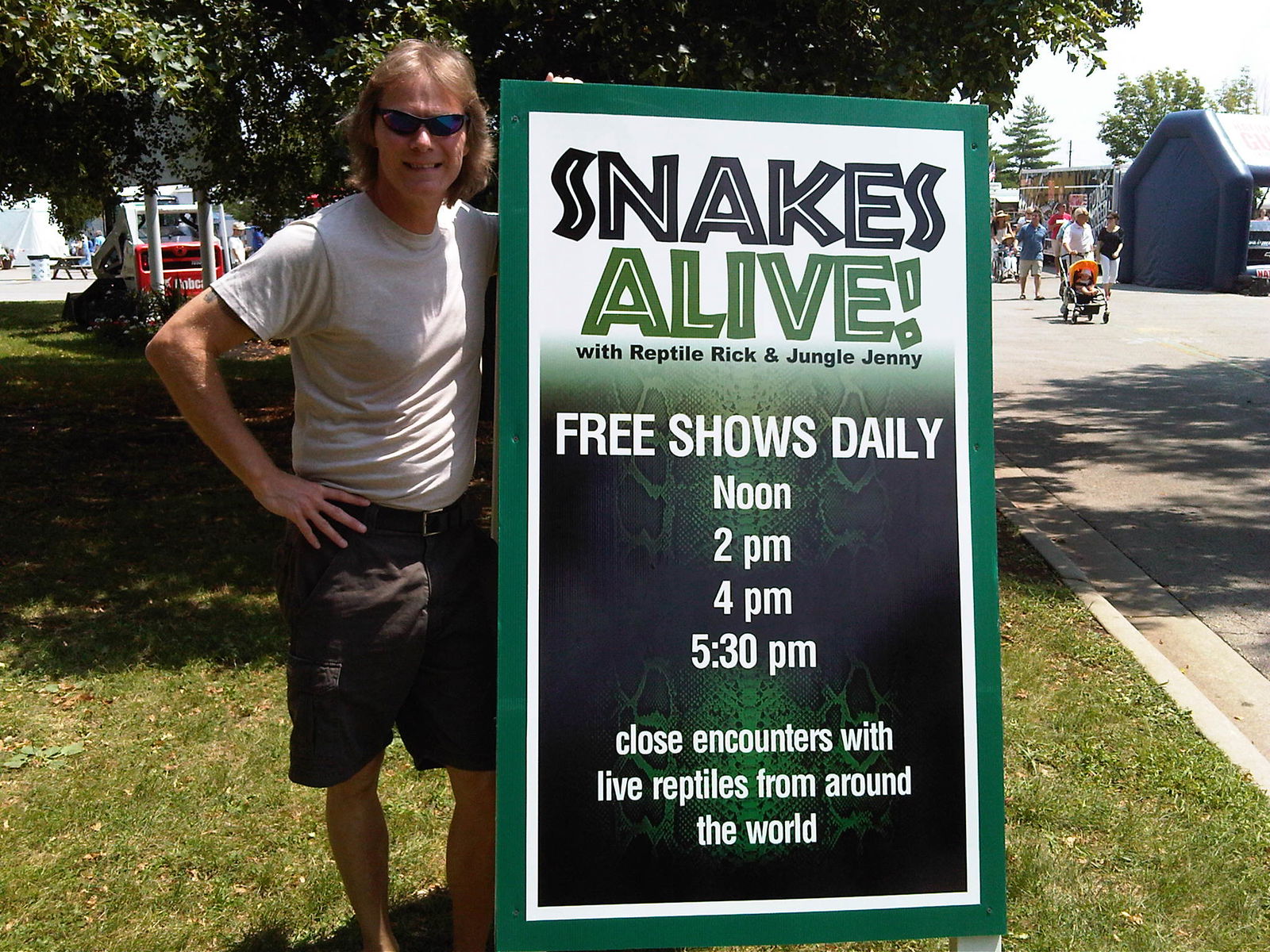 Rick Teepen, who regularly presents his workshop, Snakes Alive, at the museum is in Columbus, Ohio, this week for the Ohio State Fair. Rick, along with his reptile friends will be performing his show at 12:00 noon, 2:00, 4:00, and 5:30 PM each day. Be sure to look for him at the fair!
Rick will be back at the museum on Saturday, August 13, with workshops throughout the day.
Wordsower Travels the USA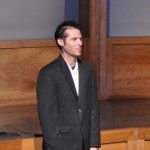 For those of you who were at the museum last week (and those who have been following our blog), you'll remember Tom Meyer, who has large portions of Scripture memorized—including several complete books. Tom and his wife, Sarah, headed north to Ohio, and now they are in Minnesota. Tom will be at First Baptist Church in the Duluth/Hermantown, MN area. An article recently appeared in the Hermantown newspaper about their ministry. You can see more about Tom and Sarah's ministry at thescripturecannotbebroken.com.
Don't Forget!
Weekdays in August are "Back to School Survival Days" at the Creation Museum. Along with 50% off admission for students (and accompanying adult), the museum will also be offering the following:
Special "back-to-school" speaker presentations every weekday.
Special half-price admission all month long.
Special 10% discount on books, DVDs, food, planetarium shows, and more.
Special limited-time "sneak peek" room filled with Ark models and information about the upcoming Ark Encounter theme park.