New Answers for Kids workshop begins Saturday, August 6, 2011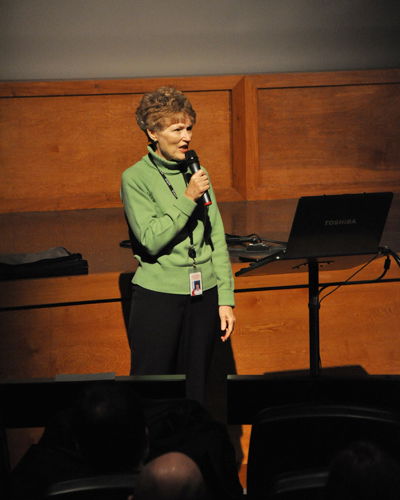 Children and parents alike will be fascinated and engaged during a new workshop at the Creation Museum, entitled "Fun with Genesis One." Taught by Mrs. Ruth Carter, this interactive session teaches kids about the marvels of Creation Week. Using a giant magnetic puzzle and a series of seven large mystery bags, she will keep children's interest as the lesson unfolds.
A craft will reinforce the content of the hour, and every child who learns the key phrases for Creation Week will walk away with a special souvenir!
This exciting new workshop will premiere on Saturday, August 6, 2011. Fun with Genesis One—an event families will not want to miss on their next visit to the Creation Museum.
The daughter of missionaries, Ruth was born and raised in Africa. She has a BS in nursing from the University of Illinois. Throughout her life, Ruth has had a long-standing interest in science, especially the science of the human body. But her passion and experience are in teaching children. She also presents the energetic workshops Fun with Fossils, Jr., Monkey Business, and Christmas Town Kids. Ruth and her husband, Steve Carter, coordinate the volunteer program for Answers in Genesis.
This workshop will be offered on Saturday, August 6 at 1:00 and 3:00 PM. Tickets are $3.50 with museum admission. Members and annual pass holders receive a 10 percent discount.
There is a family maximum of $20 ($18 for members). Many programs do sell out, so call Customer Service today at 800-778-3390 if you would like to reserve your tickets!
Caption the Photo
Back by popular demand . . .
Thanks again for all the great comments during last week's "Caption the Photo" contest. We received such a great response that we decided to continue bringing photos from around the Creation Museum in this and future blog posts.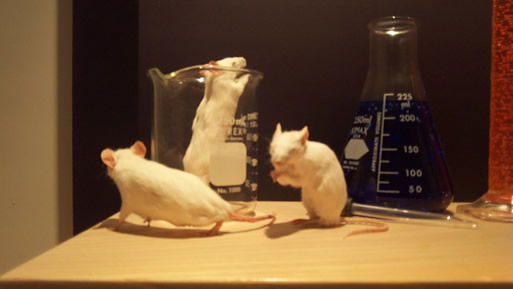 Today's Caption the Photo winner will receive a museum Souvenir Guide. The winner will be selected by museum staff.