Have you ever listened to our cell phone tour through the Creation Museum's Botanical Gardens?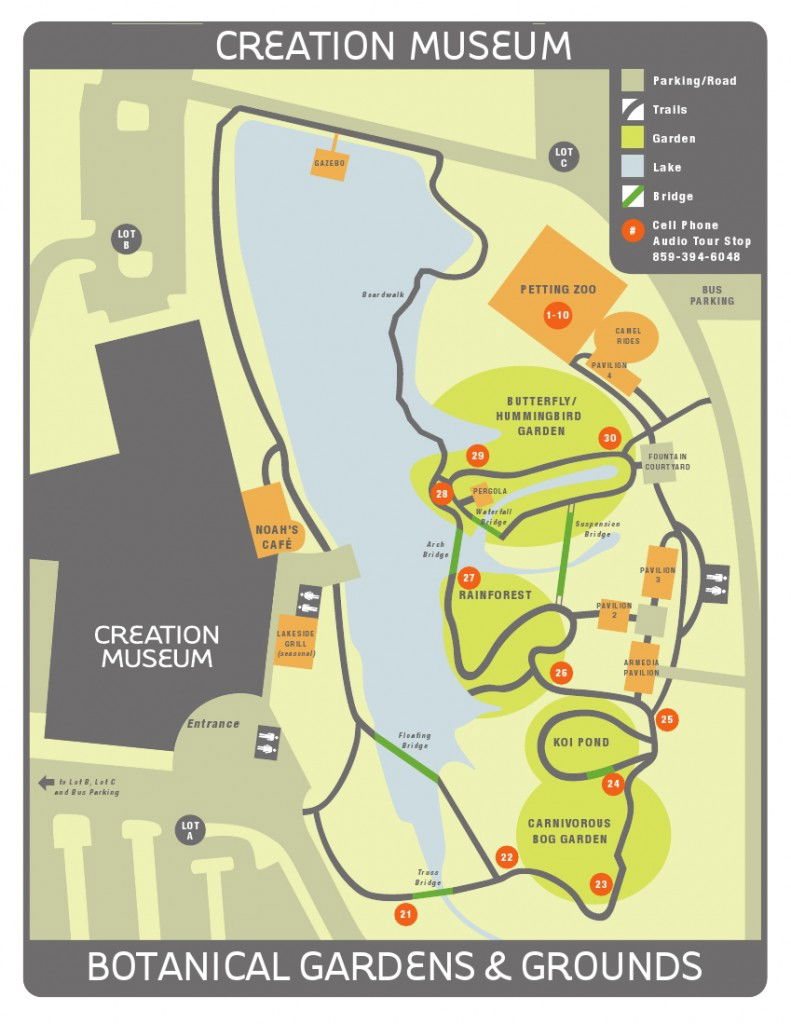 The audio tour  through the Creation Museum's botanical gardens begins as you cross the truss bridge (stop 21 on the map above).  All you need to do is call 1-859-394-6048 and enter in each stop number that you want to listen to.  You can do it as you stroll through the beautiful gardens or from the comfort of your home.
We also now have a mobile version available that you can check on your smart phone!  We have the text of each stop available along with the audio.  Visit http://myoncell.mobi/18593946048 to begin enjoying the tour.
Be sure to check back as these recordings are updated frequently with the changing seasons.
Isaiah 58:11 reads "The LORD will guide you continually, and satisfy your soul in drought, and strengthen your bones; you shall be like a watered garden, and like a spring of water, whose waters do not fail."