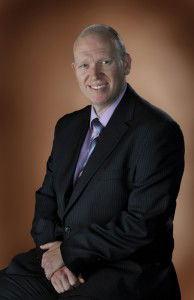 Why do people no longer believe the Bible is true? Why is the Christian worldview crumbling? How does unbelief in the history of Genesis undermine the authority of Scripture and the Gospel? In this talk Steve will answer these questions and seek to equip you with biblical and scientific knowledge that shows Genesis is true history and is foundational to Christianity.
Presented at 3:00 on Thursday, May 13, this presentation is part of the Museum's Answers Speaker Series and is free with Museum admission or membership. Seating is first come first served, so you'll want to arrive early to make sure you can hear this engaging presentation.  Steve Ham is the Senior Director of Outreach for Answers in Genesis. He is also the brother of Answers in Genesis founder and president, Ken Ham. Having authored books on the topics of biblical authority, godly parenting, and practical creation evangelism, Steve is passionate about the application of God's authoritative Word in our world. He is also an excellent speaker. Formerly from Australia, where he served actively in ministry and on the boards of Christian missions and Christian education groups, Steve is now responsible for the speaking ministry of AiG (overseeing the "Answers Outreach" division and its many speakers), plus AiG's international focus through the "Answers Worldwide" division.
Keep an eye on our Events Calendar for more upcoming talks. Just this week you can hear excellent speakers like Dr. Georgia Purdom, Mike Riddle, Buddy Davis, Dr. Terry Mortenson, and Dr. David Menton!