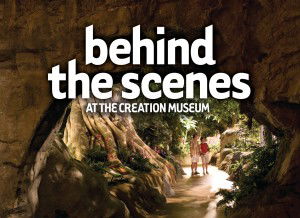 After the success of our first post-opening Behind the Scenes night we will be offering several more opportunities for you to take an amazing journey through the Creation Museum.  On  Friday, October 1 you can venture behind the scenes for an evening of fun and learning.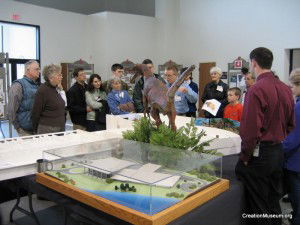 Each evening will start out with a special presentation on the history of Answers and Genesis and the Creation Museum.  In June you'll hear from Mark Looy, co-founder of the apologetics ministry of Answers in Genesis and the Creation Museum.  Mark serves with Ken Ham as the co-host (and producer) of the "Answers" radio program as well as overseeing media and public relations for the Creation Museum and AiG.  In October, Answers in Genesis president and founder Ken Ham will open the evening with a presentation in the Museum's Special Effects Theater.  For many guests who attended the February event this was a highlight of their evening.
Each evening will include presentations with a selection of artists, scientists, and experts who helped to build the Creation Museum and keep it running.  You'll be able to see the story behind different exhibits, examine artifacts, and learn much more about the Creation Museum.  So join us for a fun and informative trip "behind the scenes" of the Creation Museum.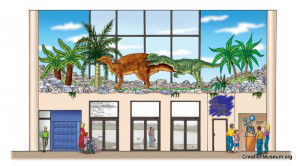 The cost for this exciting evening of exploration is only $14.95 (additional household members are just $9.95) per night.  Dessert, served at the end of the evening, is available for $6.00.  Call (800) 778-3390 to reserve your spot today!
[Please note the event formerly scheduled for June 26 has been cancelled, the October 1 event will still be held!]