Rather than just put up pictures of today's snowstorm we thought you'd might enjoy a comparison.  With each snowy picture you'll find pictures of that same area from another season.
Enter the gardens over the bridge: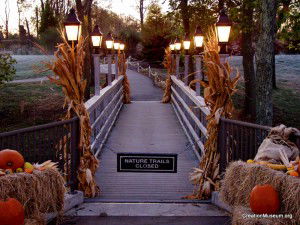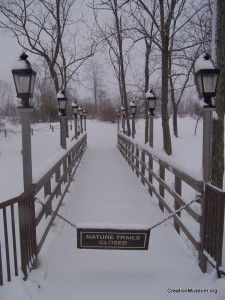 The Carnivorous Bog Garden is barely recognizable under a white blanket:
The deer continue to rest in front of the pergola: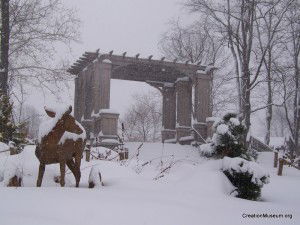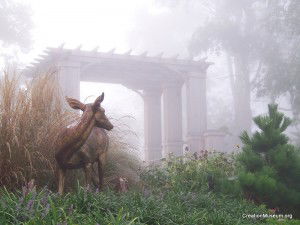 Did you see the arched bridge at Christmas?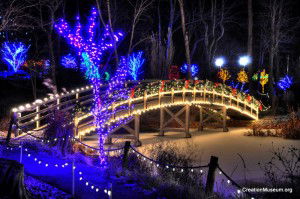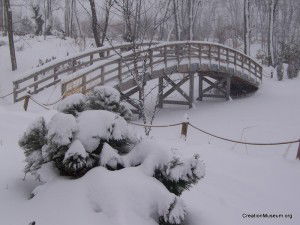 Here is a look across the lake from several years ago before today's view: