The Creation Museum hosted its first overnight event last night. A 6th grade group from Donelson Christian Academy made the trip from Nashville, Tenn.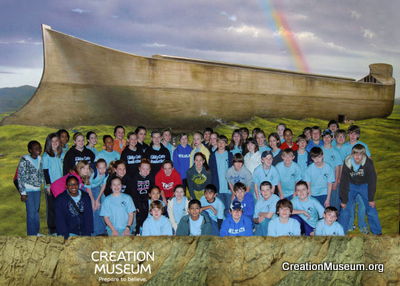 The adventure began when the group arrived at the museum after normal business hours. The students were excited when their bus arrived and they stepped into the parking lot of the Creation Museum and they kept up their enthusiasm throughout their fun-filled evening. Not only did they experience the exciting Men in White show but they enjoyed an after hours journey through the Creation Museum.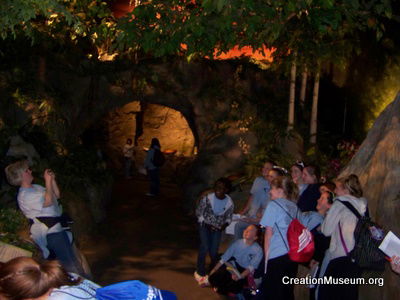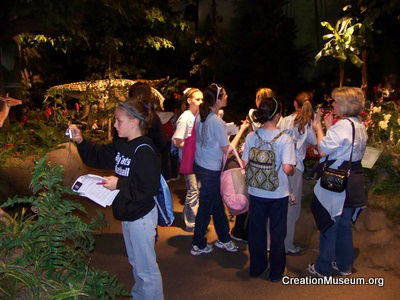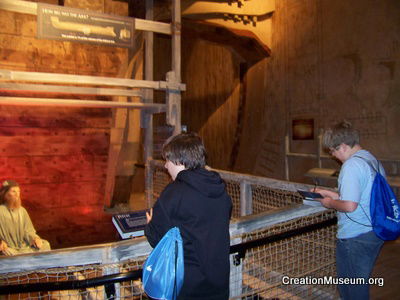 These kids pored over every detail of the Museum as they walked through, taking their time to make sure that they didn't miss anything! The students then enjoyed a late night video presentation and snack before turning in for the evening. This morning they woke up to breakfast in "Noah's Caf& and a thrilling presentation of the planetarium program The Created Cosmos.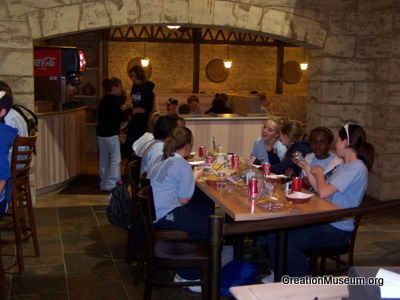 It was a somewhat tired, but excited group of kids that bid farewell to the museum this morning—on their way home.
If you'd like to schedule your own adventure for your group, please see our overnight event page or call at 888-582-4253 ext 210.