The Creation Museum's live drama Let the Rain Come is back by popular demand! Your entire family will enjoy the thrills of this fun family sing-a-long musical which premiered last summer during our anniversary "Creation Celebration" and was enjoyed by thousands of guests during its summer run. Two performances of this exciting show are scheduled for April 9 and 16.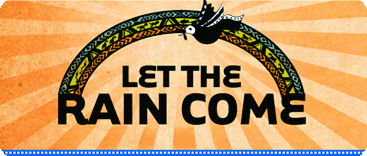 Let the Rain Come is Christ-honoring family entertainment at its finest. The musical adventures of Noah and his wife make for an engaging and energetic musical comedy packed solid with teaching from Answers in Genesis. See the account of Noah and the Ark portrayed in a way you've never seen before as you sing along to new songs and familiar favorites from Buddy Davis.
Utilizing the Creation Museum's Special Effects Theater, your entire family will gain understanding and catch a glimpse of Noah's incredible journey—from his obedience in building the Ark to the reality of a global flood. Children might even be asked to come on stage and help with a few songs! Noah and Mrs. Noah will take you on a journey filled with lots of fun and surprises.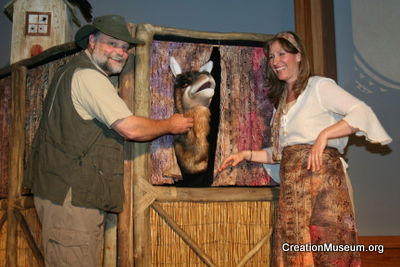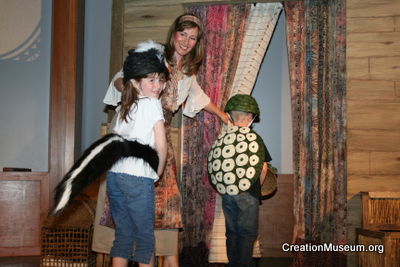 "Noah" is played by lovable and multitalented singer/songwriter Buddy Davis, whose songs you'll be singing with your children for years to come. The presentation was co-written by author and actress Geri Campbell, whose work "The Story of Gomer" was the first ever theater presentation to be featured at the Creation Museum. Geri Campbell will be playing the role of "Mrs. Noah".
The performances will take place April 9 and April 16 at 5:00. Both are free with paid museum admission or Museum membership. Seating is limited and available on a first come first served basis.