Story time for young children
by

Creation Museum
on February 1, 2009
"Story time" is an understatement, but it's the closest descriptor I can think of that would give some mental picture of what Dino-Mite Readers is like. Every day (except Saturdays) at the museum, children and their families are invited into our little synagogue-like chapel for Dino-Mite Readers. The kids usually grab a carpet square and find a place on the floor while parents usually sit on the benches along the walls. A guest services staff member reads one of the many children's books from our bookstore.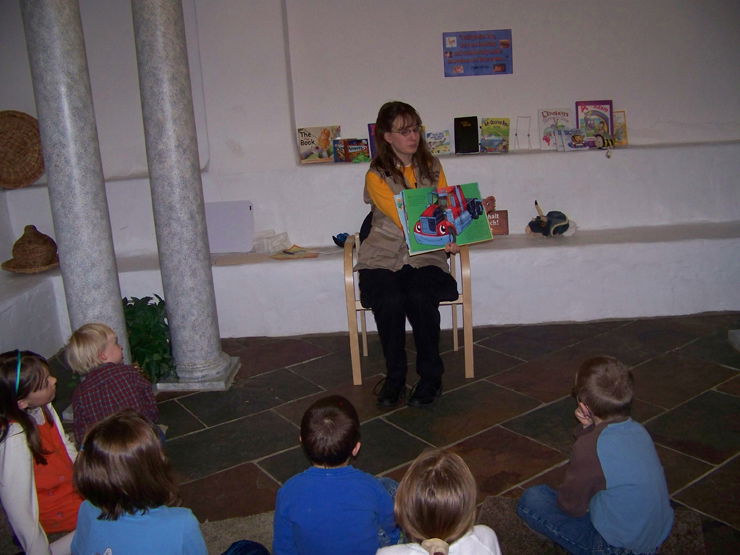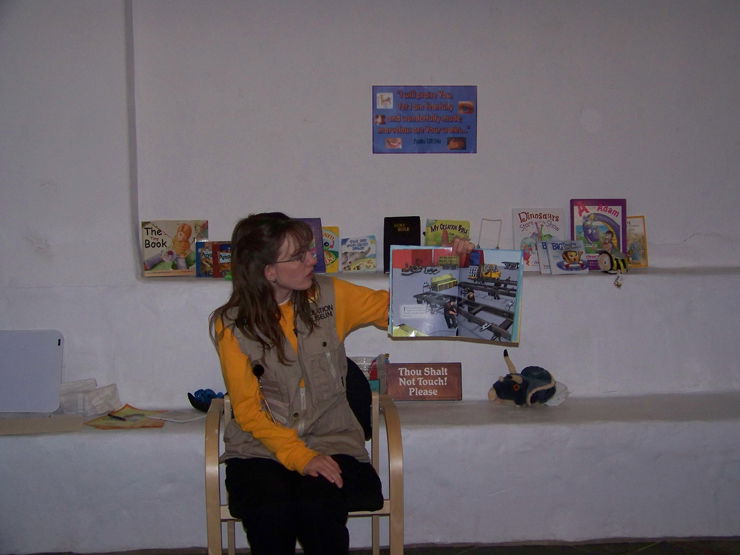 "Sounds like story time to me" you might say. True, it has the warm and informal style of a good story time, but it's much more than what you might find at a local library or bookstore. First of all, have you ever been to story time at the library where they opened and closed the program with a word of prayer? Also, the staff who arranged Dino-Mite Readers and keep it going do it so that children can hear the truth of God's Word. The books are selected for the message they provide. Depending on the ages of the children who come, they might hear D is for Dinosaur, Westley: the Big Truck, or Not Too Small at All: A Mouse Tale, or one of many other books.
January's theme is "Fearfully and Wonderfully Made," and the theme for February will be "A Kind is a Kind." After the opening prayer, they share a verse from the Bible for the theme and talk about it briefly.
As a mom of three children under six, I love bringing my kids to Dino-Mite Readers. Here is what some other moms have said about the program:
"I have a two-year old and a four-year old and they really enjoyed Dino-Mite Readers. The leader was great with the children! I used to be a children's minister and the only suggestion is to maybe add some music. They love it and it releases energy before the reading. Our experience was a blessing!" (Thanks, K.H., in Florence, KY, we might just do that!)
"We love the museum, and this was our first visit to the Dino-Mite Readers reading time. My husband and I really appreciated God's Word being central to the overall arc of stories chosen, and the discussion of sin and Jesus' redemptive work was not lost on my 2–4-year olds. Absolutely excellent!" (D.H., Springdale, OH)
Dino-Mite Readers is currently held at 3:30 Sunday, 1:30–3:30 Monday-Thursday, and 3:30–6:30 Friday. It's FREE with museum admission or membership.