We have a lot of tour buses come to the Creation Museum on a daily basis. Some of the busier days the bus parking lot is so full, we wonder if we can fit another one in!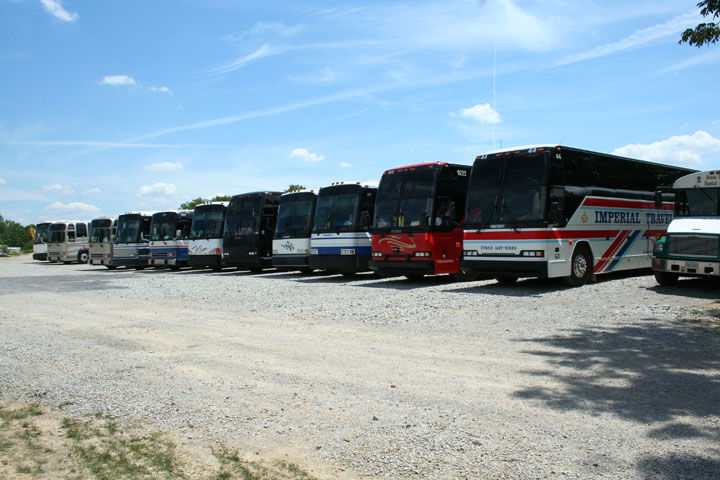 "Mystery Tours" are apparently very popular these days, and we have had quite a number of these tours come through in the 17 months that we have been open. A mystery tour is where the guests sign up for the tour, pay their money, pack their bags and get on the bus without having the slightest idea as to where they are going. That is a lot of trust! But from what we hear, it's also a lot of fun.
"It was kind of humorous, and a little strange to watch people get off a tour bus and look so bewildered", said a Museum employee who served as one of our group hosts over the summer. "They would get off the bus and ask me where they were. When I would tell them they were at the Creation Museum, they would act very surprised and ask, 'What's a Creation Museum?' I thought it was so funny that they didn't know where they were."
We are grateful and very pleased that the mystery tour operators are confident that they can bring people here as a surprise and know that their participants will have an enjoyable and memorable experience. We recently spoke with several mystery tour guests and heard things like, "This is fantastic", and "What a wonderful surprise. We want to come back when we have more time. We didn't know there was so much to do and see!" Many of them asked for extra brochures to take back to friends and family and tell them about the Museum.
If you like to take tours like these, and have a Tour Bus Company you know of that doesn't regularly come to the museum, why not suggest a trip to the Creation Museum today!